TODAY IS June 30, 2023. There is a review of a free crypto faucet, CryptoWin.io, that was published here on Read.Cash about a month ago. My article is being published because what I have to say in response can not be contained in the Comments box beneath the article. It's a well-written article and my article is not meant to cast a bad reflection on the writer. This is more like CONTRAST and COMPARE because our experiences are so very different.
The article mentioned above shares the link to reviews on Trust Pilot. When I clicked on the link to Trust Pilot from the Read.Cash, this is a screenshot of the very first review that I saw. It's not written by me. The first review practically mirrors the experience I am having right now. The second review is asking that reviewers withhold negative comments. As you scroll down the page, the comments go back and forth, as if one reviewer is trying to erase the bad review with a good review. Neither of these reviewers has the checkmark, i.e. they are NOT Verified Users.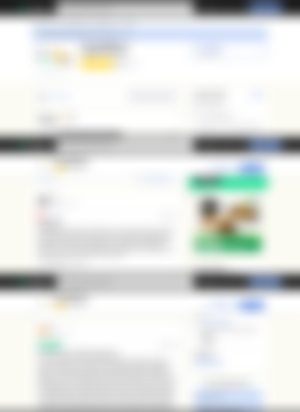 When you are NOT a Verified User, Trust Pilot could make a decision to remove reviews. They have automated tools and may even do a manual review. I have stumbled upon pages where Trust Pilot has left a message that reviews were found to be FAKE and so they removed them.
If you are a Verified User, your reviews ARE NOT FAKE! Trust Pilot has verified that you are a real consumer, reporting a real genuine experience. Your reviews do not get deleted. Being Verified also means that IF you say something negative AND false, the business can come after you for besmirching their good reputation. Rightfully so. People should not be allowed to say ill things about a legitimate GOOD business that serves its customers WELL.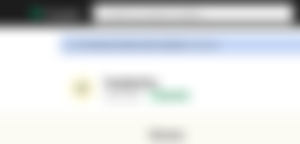 I have debated whether or not I should submit a review about my own experience with CryptoWin.io. In my opinion, this site has all the "marks of a scam". Yet I hesitate to publish a public review on Trust Pilot because ... I really want to believe I'm wrong and that it's all just a misunderstanding. I keep wanting to give them a chance to redeem themselves. I kept saying to myself: "Surely it's not them. It's me."
WHY? Because my initial experience was very positive. Up until they started "upgrading" their system to make it better.
Ever since the system was "improved", my experience has been downhill from that point which began ... oddly enough ... about a month ago!
They used to have a 180-day maturity period, but now it's 90 days. My Shares started maturing May 2023. Sometimes I would withdraw my earnings. Sometimes I would buy more shares.
Everything was going great! Up until … about 3 weeks ago (almost 1 month). My withdrawals have not been processed and they no longer answer my eMails, with the exception of tiny amounts. I said "no longer", because in the beginning, they used to respond and they were very courteous and polite too! By the way, speaking of "tiny amounts". They were instantly processing withdrawals of 500 satoshis (about 15 cents USD) to Faucet Pay. They have decreased that amount to 200 satoshis and you can only withdraw every 2 days.
Since I registered in November 2022, I am going to patiently wait until November 2023. THAT'S A YEAR!
I think I'm being FAIR. If after that time, my withdrawals are NOT processed, meaning I DID NOT GET MY CRYPTO EARNINGS AS PROMISED, and the site is still up and running, then for the sake of others, I should probably publish a public review of MY REAL EXPERIENCE.
Don't you think I'm being reasonable?
I really would like to know WHY my experience with this faucet went from AWESOME to AWFUL. (O.o)
♦♦♦
What Is Trustpilot – and Can You Trust Their Reviews? ~ https://www.elegantthemes.com/blog/business/what-is-trustpilot-and-can-you-trust-their-reviews