If you ask a fan of the guitarist Carlos Santana to name their Top 5 Favorite Songs, I don't think this song will make anybody's list except mine. Probably because it's not really a song, it's an instrumental. Nobody sings. Santana just plays his guitar and you start grooving. 🎸 🎶
I've been listening to Mr. Santana since I was a teenager. That means I started listening to him when they only sold vinyl records. 😊 He has been in the music business for over half a century and is still a recognized musician, loved and admired by every generation. He collaborated with some of the popular younger musicians of today like Rob Thomas, and with venerated musicians from the 50s like John Lee Hooker.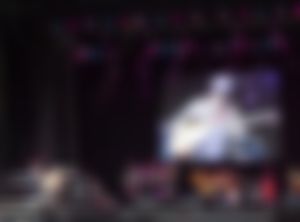 He was inducted into the Rock and Roll Hall of Fame and Museum in 1998. He was among the group of celebrated notable persons who received the Kennedy Center Honors in 2013. He has numerous other awards.
He was among the artists who performed at Woodstock back in 1969; and his guitar skills became legendary from that point in his career. This instrumental piece is not only on my Top 5 Favorite Santana Songs, but since it is more than 20 years old, that means I am allowed to describe it as: vintage, classic, timeless, priceless and in humble opinion, it just doesn't get played enough! This piece is underplayed and underrated. After you listen to it, tell me if you agree.
* Carlos Santana  ~ "Luz, Amor y Vida" ("Light, Love and Life") (Album: Santana Brothers ℗ 1994)
A Few More Fun Facts ABOUT Carlos Santana:
His father was a mariachi musician and before he played guitar, he played the violin.

His full name is Carlos Augusto-Alves Santana.

He was born in Mexico and his music is categorized in the following genres: pop music, rock, jazz, blues, and Afro-Cuban rhythms with a Latin sound.

He is revered as a pioneer of Latin rock and roll music.

His band is one of very few bands named after their guitarist.

He owns a restaurant chain named after one of his songs; "Maria Maria".

His album "Supernatural" won nine Grammy Awards in 2000; it was described as "comeback" and in that year a great star was reborn.

He collaborated with the late Michael Jackson, "Whatever Happens" (another underrated and underplayed song).
🎶 🎵 🎶 🎵 🎶 🎵 🎶 🎵 🎶 🎵 🎶 🎵
MY FAVORITE SANTANA QUOTE:
"The most valuable possession you can own is an open heart. The most powerful weapon you can be is an instrument of peace." ~ Carlos Santana
I AGREE. 😊 ❤️️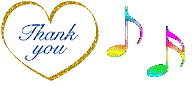 Thanks for reading and listening.
Find me on Noise.Cash.
If you enjoy that old school sound, check out this channel on Noise.Cash, Vinyl Junkies.
Sponsors of cmoneyspinner