2 years ago
(Last updated:

1 year ago

)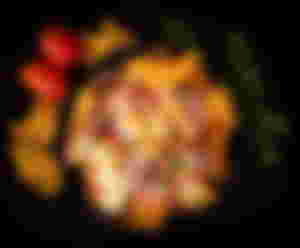 I lived in Florida up until my early 30s; and then moved to Texas because of a job opportunity. In this state, we enjoy a cuisine that's called Tex-Mex. What happened was the Mexicans who relocated to live in Texas brought their recipes for dishes from Mexico and then fused it with the dishes the local Texans ate, i.e. the white settlers who were already here and/or the Tejanos (Texans of Mexican descent) and they called this food TEX-MEX. It started in the Rio Grande Valley, made its way up to San Antonio and now it's served in restaurants all across the United States.
"The most notable difference between Tex-Mex and Mexican food is the difference in ingredients used. One of the definite marks of Tex-Mex is the use of yellow cheese. ... However, in Mexican food it isn't as common; chile peppers, cacao, oregano, epazote, and cilantro are more commonly used instead." (Quote Source)
I love all of it! Nachos. Tacos. Burritos. Enchilalds. Fajitas. Etc.
Before moving to Texas I had never eaten nachos. It's a very popular snack. Basically it's a plate of corn tortilla chips and much like pizza, you add whatever toppings you like. But you must be sure that one of those toppings is melted cheese. In fact, some folks just eat the chips covered in the cheese and sprinkled with pickled or fresh sliced Jalapeño peppers. But you can get very creative with the toppings you choose. It's usually the tortilla chips made with yellow corn. In addition to the melted cheese, toppings often include: seasoned crumbled ground beef (or turkey or chicken), beans and/or refired beans, sliced black olives, shredded lettuce and diced tomatoes, sour cream and/or guacamole, Jalapeño peppers or red or green salsa, … just go crazy! But please! No ham or pineapple. That's too crazy! But that's just me!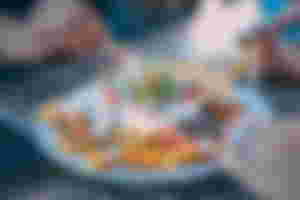 Here are some nacho recipes for ideas:
Since I'm a foodie, I did some research to find out if this fun food was authentic Mexican food OR Tex-Mex, i.e. a Mexican-American fusion food. This is what I discovered.
It turns out that the nacho was invented in Mexico, but it was created for the American palate. However, there is a small dispute over WHO the inventor was. Some credit a man named Nacho Anaya. Other sources say the real inventor's real name is Ignacio Anaya . ("Nacho" was a nickname.)
As far as I'm concerned, whoever created this fun snack? Thank you! 😊 💞
In America, National Nachos Day is celebrated on November 6.

ADDITIONAL REFERENCES:
Cornish, Richard. "Where Do Nachos Come From?" Good Food. Fairfax Media, 24 June 2013. Web. 21 Jan. 2017. https://www.goodfood.com.au/recipes/where-do-nachos-come-from-20130621-2oox3
Thomson, Julie R. "Ignacio Anaya: The Real Inventor Of Nachos." The Huffington Post. TheHuffingtonPost.com, 31 Aug. 2012. Web. 21 Jan. 2017. https://www.huffpost.com/entry/nachos-inventor_n_1515233
Ruggirello, Julie. "Not-cho Average Nachos: 10 Toppings to Upgrade Your Chips-and-Cheese." The Daily Meal, 28 Apr. 2015. Web. 4 Oct. 2018. https://www.thedailymeal.com/cook/not-cho-average-nachos-10-toppings-upgrade-your-chips-and-cheese
Barbee, Barbi. "A Brief History Of Tex-Mex Cuisine." The Culture Trip, 24 Nov. 2016. Web. 16 Jun. 2021. https://theculturetrip.com/north-america/usa/texas/articles/a-brief-history-of-tex-mex-cuisine/
Wei, Clarissa. "An Illustrated History of Tex-Mex." First We Feast, Apr. 2015. Web. 16 Jun. 2021. https://firstwefeast.com/eat/2015/04/illustrated-history-of-tex-mex
♦ ♦ ♦
Hope you enjoyed this brief intro.
More articles in My Foodie Luv series
More fun foodie posts on Noise.Cash
MY FOODIE LUV CHANNELS ON NOISE.CASH:
Recipe Sharing : My Foodie Luv
Cooking is about enjoying food & sharing recipes so dishes can be enjoyed again & again.
Herbs and Spices : My Foodie Luv
Experiment with various herbs and spices and create culinary delights everyone will praise!
♦ ♦ ♦ Sponsors of cmoneyspinner
2 years ago
(Last updated:

1 year ago

)