2 years ago
(Last updated:

1 year ago

)
My previous article about this spice was titled "Ginger is a Healing and Flavorful Spice". This is an article with some additional information so I titled it "More Ginger Love". This content was also shared on Noise.Cash.
GINGER evokes wonderful childhood memories for me. Memory 1: The gingerbread man. He only ever came around on Christmas. Memory 2: Ginger snaps. Cookies that I could buy for 10 cents a box! A crispy cookie that had a strange exotic flavor. When I became an adult, I started using ginger in my cooking for the 3 Ds: desserts, dinners and drinks. Food historians say that ginger was used in ancient China and in ancient Rome. [1] For use in cooking, ginger can peeled and grated or chopped, sliced or diced; ground into powder; crystallized; and pickled. (I love pickled ginger!)
By the way, you can also make a gingerbread house! 😊 It's a fun thing to do with kids. [2] If you don't celebrate Christmas, decorate it for a fun holiday that you do celebrate. [3]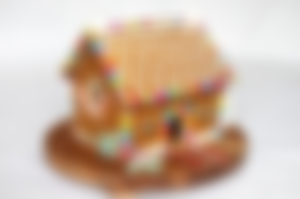 ♦ REFERENCES:
[1] "Ginger History - Origin and Regional Uses of Ginger." Vegetable Facts, http://www.vegetablefacts.net/vegetable-history/ginger-history/.
[2] "Easy Christmas Gingerbread House Recipe." Kidspot Kitchen, News Life Media Pty Ltd, 8 Mar. 2015, https://www.kidspot.com.au/kitchen/recipes/easy-christmas-gingerbread-house-recipe/p26dzgxl/.
[3] "The Top 10 Biggest Holidays Around the World." Greetings Island, 6 May 2021, https://www.greetingsisland.com/blog/the-top-10-biggest-holidays-around-the-world/.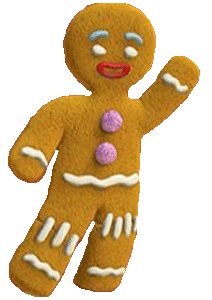 ● ● ●
More articles in My Foodie Luv series
More fun foodie posts on Noise.Cash
MY FOODIE LUV CHANNELS ON NOISE.CASH:
Recipe Sharing : My Foodie Luv
Cooking is about enjoying food & sharing recipes so dishes can be enjoyed again & again.
Herbs and Spices : My Foodie Luv
Experiment with various herbs and spices and create culinary delights everyone will praise!
♦ ♦ ♦ Sponsors of cmoneyspinner
2 years ago
(Last updated:

1 year ago

)