Just when I thought life in the summer time could not possibly get any better, I discover there is such a thing as a yellow watermelon. FOR REAL!!
I know this is a global community and exotic fruits very likely grow in you front yard. So many of you are probably thinking: "Oh please! We've been enjoying yellow watermelons since we were babies and got our first teeth!" 😊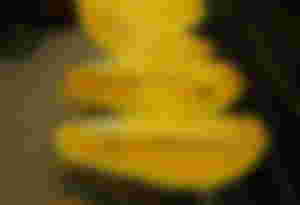 Just in case you are like me and yellow watermelon is a new experience, I am going to share what I have learned about this fruit and of course, some recipes.
Are yellow watermelons the result of an agricultural experiment or do they grow naturally?
The answer is: Yes, but ... "The flesh of watermelons turning yellow is a natural mutation. … There are many naturally occurring hues of melons." You can grow them the same as red watermelons. However, many gardeners or growers have experimented to come up with different varieties of yellow watermelons and give them names like: Yellow Doll, Buttercup Yellow Melon, Yellow Crimson, etc.
The difference is … based on the evidence … red watermelons came first! 😋 Archaeologists have found their seeds dating back 5,000 years. Whereas "yellow watermelons are slightly less ancient and have been around for about 4,000 years. They probably originated in Africa, and are sometimes known as 'desert kings' due to their ability to grow in the driest of climates." Other differences? Red watermelons have lycopene and the yellow have beta-carotene. Both have high levels of vitamins A and C. Some people say the taste of the yellow fruit is sweeter. But everybody has different taste buds. You taste, you decide.
Besides … there are different ways to sweeten your watermelon no matter which color. I've always use a little salt. But there are various ways. Check out this video. How to Sweeten Your Watermelon
More Related Links:
History of Watermelon - Origin of Different Types of Watermelons – Vegetable Facts
What Is Yellow Watermelon? - Farm Flavor (Content includes great recipes)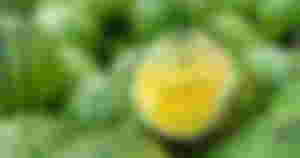 Male Vs. Female Watermelons - Which Sex Reigns Supreme - The Pool Gardener (Remarkable!)
How To Pick The Perfect Watermelon – Spoon University (5 simple steps)
Yellow Watermelon & Mint Pops recipe | Epicurious.com (I leave out the mint. It's just me.)
Here's the Difference Between Pink, Orange, and Yellow Watermelon | MyRecipes (WHAT?? There's an orange watermelon too?? 🤣)
♦ ♦ ♦
More articles in My Foodie Luv series
More fun foodie posts on Noise.Cash
MY FOODIE LUV CHANNELS ON NOISE.CASH:
Recipe Sharing : My Foodie Luv
Cooking is about enjoying food & sharing recipes so dishes can be enjoyed again & again.
Herbs and Spices : My Foodie Luv
Experiment with various herbs and spices and create culinary delights everyone will praise!
♦ ♦ ♦ Sponsors of cmoneyspinner