2 years ago
(Last updated:

1 year ago

)
If you have been reading "My Foodie Luv" articles then by now you have figured out that I am not a professional chef or even a professional food blogger. I'm just an ordinary food lover trying to improve my cooking skills and like to describe myself as a foodie.
I curate food-related content found on the web. I started doing this in 2011. It began with an affiliate marketing website, but then I started blogging, microblogging, tweeting, pinning, and using any way that I could to share my findings with fellow food lovers and foodies.
In my previous MFL article, I mentioned that my Herbs And Spices Chamber on Noise.Cash, which is where I usually publish. I use that for quick short posts. However, if I have a little bit more to say, I prefer to write an article here on Read.Cash and share the link to Noise.Cash. (Technically, this is a short post but there are several related links of interest to share.)
This article is about ALFALFA SPROUTS.
Did you know this food comes with a WARNING?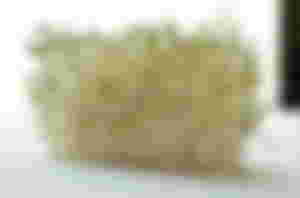 ♦♦
FDA Warning: Alfalfa seeds might have bacteria and that bacteria will multiply when the seeds sprout. "Folks with weaker immune systems like older adults, infants, young children, pregnant and breastfeeding women should avoid raw sprouts." Or slightly-cooked sprouts. Some people like their veggies half-cooked. But according to the FDA, it's best to eat "thoroughly-cooked sprouts".
Alfalfa has been used to feed livestock for centuries. But one day, the light bulb went off, and humans realized they could eat it too.
I have eaten alfalfa sprouts before but they were raw. I had no adverse reactions and did not get sick. I didn't even know you could cook them! Turns out you can add alfalfa sprouts to soups and stews.
Alfalfa is considered to be an herb, but is also part of the legume family.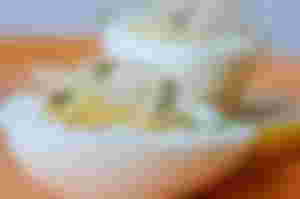 ♦♦
RELATED LINKS OF INTEREST:
Raw Sprouts: Good or Bad? | Food Network Healthy Eats: Recipes, Ideas, and Food News | Food Network ~
How to make alfalfa sprouts | Veg Recipes of India
Growing Alfalfa Sprouts in a Jar ⋆ real ordinary food
How to Cook With Alfalfa Sprouts | Livestrong.com
Alfalfa - Benefits, Nutrition Facts & Side Effects | Healthline ~
Easy Alfalfa Sprouts Recipe and 20 Uses for Sprouts

● ● ●
More articles in My Foodie Luv series
More fun foodie posts on Noise.Cash
MY FOODIE LUV CHANNELS ON NOISE.CASH:
Recipe Sharing : My Foodie Luv
Cooking is about enjoying food & sharing recipes so dishes can be enjoyed again & again.
Herbs and Spices : My Foodie Luv
Experiment with various herbs and spices and create culinary delights everyone will praise!
♦ ♦ ♦ Sponsors of cmoneyspinner
2 years ago
(Last updated:

1 year ago

)