Several years ago I started blogging with the goal of monetizing my content to earn income. I have not been as successful as I would like to be but I have had some success. The trick with blogging is to never give up! Even if your blog get deleted, just start a new blog and try again.
That being said, this is my advice to ALL newbie bloggers. There are lots of blog publishing platforms that you can try for FREE. Cut your teeth using the free blogging platforms first: WordPress, Tumblr, Blogspot, LinkedIn, Medium, etc.
Publishing content on Read.Cash can be considered blogging, although some may call it article writing. No matter. The point is that it's your content and your primary goal is to generate an income stream.
Content at most of my blogs and also my articles published via writing communities (like HUBPages ~ "Create Your Own Rainbow and Own It!") and forums (like ForumCoin) date as far back as 2013/2014. Recently, I revisited my profile on Quora which I created in 2013. Initially, I was very active but then stopped and moved on to other work-at-home projects. When I first signed up, Quora was just for Questions and Answers, and you could not earn money for your efforts, but there was also a free blogging platform. Even though it's ten (10) years later, I have decided to use it as a blog or rather for reblogging.
Much of my online content is evergreen, i.e. it is not time-sensitive. That means I can edit, update, revise, repurpose, etc. In addition, because I write or blog about a variety of topics, I can compile the links for my various posts under one topic and do what's called a round-up post. That's sort of like a list of my posts on the same topic. The reason I became active again on this platform is because Quora NOW offers ways to monetize your content.
It's a free blogging platform AND I might earn money.
Why not give it a try?
I just resumed my Quora activity a few months ago. Remember that this site is still mainly for Questions and Answers. In order to introduce or reintroduce myself to the Quora community I started answering questions again. Also, I publish content via my "Spaces" or my blogs. Sometimes I share the links in my answers. Sometimes not. But the Spaces are monetized. Basically, I signed up for the ad revenue-sharing feature. You could also charge a subscription fee and earn money that way. But I'm not ready for that yet.
Why am I doing this? This is the main reason.
My blog posts and articles on other websites aren't getting much attention. Most of the time when I do organic Google searches, Quora links end up on the first page of the search results. Hopefully, one day, my Quora content will be on the "first-page". FACT: You won't earn money if people can't find your writing work! Clearly, Quora links are respected by search engines. If I can't get visitors to my other monetized blogs, maybe they will come to my Quora Spaces.
Hey! Nothing beats a failure but a try.
This is a new work-at-home project for me, so I don't have any "results" to report on as yet. But there is no reason why I should not share this information right now. Others might want to give it a try.
***
Thoughts? Questions? Comments?
Do you have a profile on Quora? If so, share your link and I'll visit you.
Thanks for reading.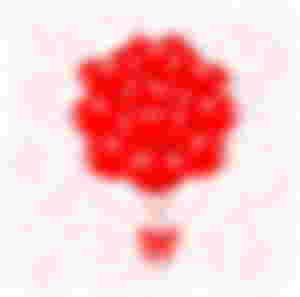 LINKS OF INTEREST:
USEFUL VIDEOS (Accessed 8 Aug. 2023.):
The. "5 Amazing Tips to Get More Followers on Quora Space." YouTube, 23 Apr. 2022, www.youtube.com/watch?v=JMYqHn8C6r8.
The. "How to Earn Money Using Quora Spaces- Money Making Tips." YouTube, 4 Apr. 2022, www.youtube.com/watch?v=g1T0j2X29P0. ‌
Ways. "How to Use Quora for Affiliate Marketing | How to Make Money from Quora Spaces." YouTube, 15 Nov. 2022, www.youtube.com/watch?v=6et3S9QscUs.
‌