You probably wouldn't think that a series with a title like "Mr. Sunshine "would be a Korean drama, right? But it is! It's a Netflix original and it's intense!
The main actor is Lee Byung-hun and he is the reason this series caught my attention. He's Korean, but the first time I saw him was in one of the Terminator movies. It was one of the terminators: T-1000 in "Terminator Genisys" (2015). It was amazing! So when I saw that he was the main character in "Mr. Sunshine ", I had to look! I was not disappointed.
It is a war drama from a historical period that depicts the conflicts involving the Americans, the Japanese, and the Koreans. His character starts out as a little boy who was a slave but escaped to America. The name given to him by the kind and generous American who saved his life was Eugene Choi. His Korean name was Choi Yoo-jin. He grew up and became a high ranking officer in the US Army and was sent back to Korea on a special assignment. He wasn't exactly thrilled that he was being sent back to a country where he was never treated like home. However, when you are a soldier you obey orders.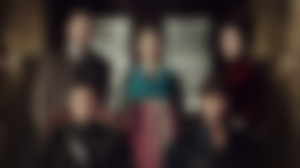 This series was not only entertaining, but also very educational and emotional. I got caught up in the lives of each of the main characters listed below.
~ Lee Byung-hun as Eugene Choi / Choi Yoo-jin, who became a Captain in the United States Marine Corps.
~ Kim Tae-ri as Go Ae-shin, a Joseon noblewoman, a skilled sniper, and a loyal member of the Righteous Army.
~ Yoo Yeon-seok as Goo Dong-mae (his Korean name) / Ishida Sho (his Japanese name), whose father died fighting the war and fled to Japan. He joined a Japanese criminal organization and when he returned to Korea, he wanted revenge!
~ Kim Min-jung as Lee Yang-hwa (her Korean name) / Kudo Hina (her name when her father forced her to marry a rich Japanese in order to get his money). She became a widow and returned to Korea to manage the "Hotel Glory", a property that she inherited after the death of her husband.
~ Byun Yo-han as Kim Hee-sung, an extremely wealthy Joseon nobleman who was supposed to marry Go Ae-shin, only she fell in love with Eugene Choi. But that didn't stop him from loving her anyway.
Korean dramas should always have a love triangle.
I fell in love with each of these characters. They were so real to me.
I'll have to do a follow-up investigation to find out if there was a group called the "Righteous Army".
A one-word description for this Netflix original series? Outstanding!
Lea este artículo en español: Serie dramática coreana original de Netflix: Mr.Sunshine (2018)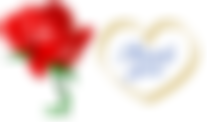 Thanks for reading.
Sponsors of cmoneyspinner