The best part of the holiday season is when family and friends visit. My kids visited me for the Thanksgiving holiday. It was great to have them over (even if they aren't interested in Korean Drama. LOL. 😁) I overheard my sons talking to each other about something called "Fantasy League". I am not into sports, especially not American football; but from what I could glean from their conversation, evidently they trade players. Just like how in the real NFL, players from one team get picked up by another team. Only they trade as part of a "fantasy" game. Evidently, they can make money from this. Although I don't recommend this activity because I think it's gambling and I don't ever encourage people to gamble. But I'm not sure if it is. So! You can DYOR and figure it out if you're interested.
Anyway! I found this link.
I took a peek to satisfy my curiosity. I may not gamble but I love a good laugh. Uumm ... I guess I don't enough about the sport to get the joke. The names don't sound funny to me. 🤪🤔
But you know how one thing leads to another? The conversation between my sons got me to thinking. I wonder if there is a connection between cryptocurrency and a fantasy league. Guess what! There is a connection.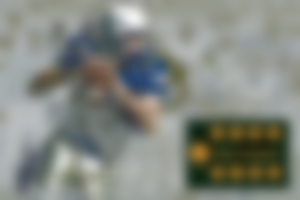 There are a lot of savvy members in this community who are knowledgeable about all things crypto-related. Maybe they already know about this; but "CCFCN" stands for "Curated Content for Crypto Newbies". When I find stuff on the Internet that might be of interest to those who are crypto beginners like me, instead of just bookmarking the site on my desktop, I share my findings via Tumblr, Twitter, or in one of the (dot)Cash communities (Read.Cash or Noise.Cash or Noise.App).
Whether you are a newbie or experienced, if you want to know more about the Crypto-Fantasy League connection, below are some links of interest.
Hope you find this article useful.
Thanks for reading.