1 year ago
(Last updated:

2 days ago

)
A BlockFi interest account (BIA) can earn up to 8.25% APY on their crypto assets. Interest accrues daily but is paid monthly. In USA, different states are legally challenging these interest-bearing accounts. So check the state you are in for Important Regulatory Developments. For example, in Kentucky, BlockFi was told to "Cease and Desist". But I'm in Texas and in this state BlockFi is being given an opportunity to prove that there BIAs are lawful and appropriate. Whew! I was happy to read that Disclosure.
A BlockFi credit card can earn you an unlimited 1.5% back in Bitcoin on every purchase. Imagine that! I can use my credit card to buy groceries and earn bitcoin. Seems like an easy way to earn cryptocurrency.
An interest bearing account and a credit card that gives me back bitcoin for my purchases are the two (2) main reasons I opened a BlockFi accounts. It is also set up for cryptocurrency trading, but I have not used that feature yet. You can also get a loan, but I am not interested in that service either ... yet.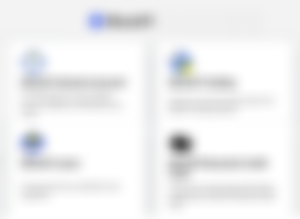 You can open a personal or a business account. My account is personal. (NOTE: BIAs are available to anyone worldwide, unless you live in a country sanctioned by the USA, the UK or the EU. When you get ready to create an account and you enter your country code, the system will let you know.)
Oh! One last thing. BlockFi has excellent Customer Service. You can message them via their Twitter OR contact them via eMail OR you can do your own research and scan the informative articles published via their Help Center for the answer to your question.
♦ If you would be interested in opening a BlockFi account, click here.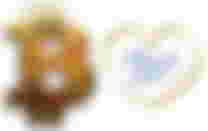 Thanks for reading.
Content includes my referral link.

I am not a professional financial advisor.
🪙🪙🪙🪙🪙
Follow me on Twitter: @crytoCCnooze
UPDATE SEPTEMBER 20, 2023: SADLY BLOCKFI WAS AFFECTED BY THE FTX SCAM AND FILED FOR BANKRUPTCY. FORTUNATELY, I HAD WITHDRAWN MOST OF MY CRYPTO BEFORE THEY FROZE THE ACCOUNT! (Whew! Talk about dodging a bullet!)
1 year ago
(Last updated:

2 days ago

)