I do not quite understand the process of Cryptocurrency Staking. But I have friends who are further ahead in their knowledge of crypto and they say that staking cryptocurrency coins is the best thing that ever happened. I believe them so I'm trying to learn all about staking.
The primary reference for my article is:
Singh, Sushma. "15 Best Staking Coins in 2021." MoneyMintSingh, Sushma. "15 Best Staking Coins in 2021." MoneyMint"15 Best Staking Coins in 2021." MoneyMint, Aditya Farrad Productions, 1 Sept. 2021, https://moneymint.com/best-staking-coins/.
In the opening paragraphs the purpose of the content is stated:
"We will introduce you to the entire concept and platforms to stake crypto in 2021, where you will be informed about how the investors earn 'interest income' on their digital asset holdings. In addition, this guide will enlighten the investors to enjoy the growth and value appreciation of their holdings, making it a win-win game for both."
WOW! This article delivers! The article lists 15 of the "best staking coins that can generate ample revenue and remarkably high profits below".
Here are the Top 5:
1. Cosmos (ATOM)
2. Tezos (XTZ)
3. Ethereum 2.0 (ETH)
4. Algorand (ALGO)
5. VeChain (VET)
(I am really in the dark on this because the only coin I have even heard of is Ethereum 2.0 (ETH). 🧐 )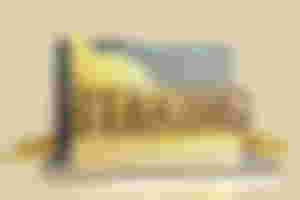 This article also provides 2 other lists:
~ Staking Service Providers; and
~ Secure Digital Assets exchanges that provide Staking services
Finally, there is information on what to consider before choosing a staking platform AND the difference between staking using an Exchange versus staking using a Hard Wallet versus; plus the difference between DeFi Staking AND Cold Staking.
There is so much detailed info in this article, I'm surprised the author did not publish it as an eBook. I bookmarked this article because I know I will have to read it several times in order to even begin to comprehend this topic.
Thoughts? Comments? (Please don't ask me any questions. 😊)
If you are already engaged in STAKING, I would be interested in hearing about your experiences. Perhaps you could explain this process in simpler terms. The person who wrote the article obviously assumes the reader has a comprehensive and clear understanding of the staking process. (Me? 🤔 NOT!)
Your input would be greatly appreciated.

Thank you and thanks for reading.
NOTE: I also collect and share crypto-related content on Noise.Cash using this hashtag #CCFCN.
~ An example of one of my NC posts: How to Earn Free Bitcoins Daily …

If You Found This Content Useful, You Might Also Like:
Pay Attention to Meme Stocks and NFTs ~ Advice from Reddit Founder
Senator Warren Urges Stiff Regulation of Cryptocurrency
What are the GAAP (Generally Accepted Accounting Principles) for Digital Assets?
Ways to convert BTC (Bitcoins) to Fiat without KYC (Know Your Customer)
Advice for Crypto Newbies: Where to Find Info, Tools and Resources

Investing TIP!
Seven contenders for the best crypto to buy for 2021: Bitcoin (BTC); Bitcoin Cash (BCH); Litecoin (LTC); Ethereum (ETH); Binance Coin (BNB); Tron (TRX); and Chainlink (LINK). Sponsors of cmoneyspinner