In the beginning, the role of ballet was as a component of opera. Its dates back to 15th and 16th centuries and of course, it was a form of entertainment for aristocrats. It began during the Italian Renaissance and spread from Italy to France; then later, as the art form developed, it spread from France to Russia. Russia took ballet to the next level and created one of the most famous ballet stages: Imperial Ballet of the Russian Empire.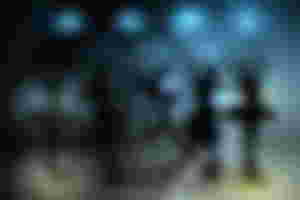 In Italy, Domenico da Piacenza became one of the first ballet dancing masters and in 1573, the first ballet performed was Ballet de Polonaise. In France, Pierre Beauchamp formalized the dance by codifying the five positions of the feet and arms. First Italy, then France and then ballet spread to Germany, Spain, Poland and Portugal.

By the 18th century, three formal techniques had been developed: sérieux, demi-caractère, and comique. By the 19th century, ballerinas, i.e. female ballet dancers had become popular and they played male roles in the story; and the boxed toe ballet shoes became the standard part of the ballet costume. Ukraine, Hungary, Prague and Vienna established national organizations to promote ballet.

Meanwhile, Russian ballet continued its rise to prominence; although, in the USSR, the ballet dancers were pressured to promote socialism and the government ideology. By the 20th century, after the Revolution, Russian ballet was brought back to Paris.
Ultimately, ballet made its was to the USA, where it was adapted so that it could be viewed on television and in the movies. Unlike in Russia, there was no pressure to promote government ideals. The arts allowed and encouraged freethinking and freedom of movement. Various ballet dance styles developed, in addition to classical ballet. There was now contemporary ballet (which mixed classical ballet with modern dance); and neoclassical ballet (which mixed classical and contemporary ballet).
BALLET. From Italy TO Russia TO America. From the Old World TO the New World. From being a component of opera and only enjoyed by the privileged elite TO becoming an art form taught, enjoyed and appreciated by everyone, not just the aristocrats.
* HISTORY OF BALLET IN AMERICA: PIVOTAL MOMENTS:
History.com Editors. "Soviet dancer Mikhail Baryshnikov defects from U.S.S.R." HISTORY, A&E Television Networks, 29 Jun. 2020, http://www.history.com/this-day-in-history/mikhail-baryshnikov-defects-cold-war-dancer.

"About: American Ballet Theatre (ABT)." American Ballet Theatre, Ballet Theatre Foundation, Inc, 28 June 2021, http://www.abt.org/the-company/about/#history.

Phillips, Craig. "Breaking Barriers on Stage: African American Ballet Dancers Who Made History." PBS (Public Broadcasting Service), Independent Television Service (ITVS), 10 July 2019, http://www.pbs.org/independentlens/blog/breaking-barriers-on-the-stage-african-american-ballet-dancers-history/.

LIVE Kelly and Ryan. (2018, October 22). Misty Copeland is the First African American Principal Dancer at the American Ballet Theatre [Video]. YouTube. https://youtu.be/NtvRR1g4TAo

Do you enjoy ballet?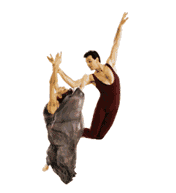 * ADDITIONAL REFERENCES:
"History of Ballet - Origin and Evolution." Dance Facts © 2021, www.dancefacts.net/dance-history/history-of-ballet/. 
fredericton. "The History of Ballet Timeline." TimeToast, Timetoast Timelines, 1 Jan. 1500, www.timetoast.com/timelines/the-history-of-ballet.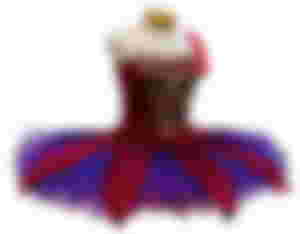 **** Would you be interested in knowing how ballet costume came to be? The boxed shoes or ballet slippers, and the tutu? That's another story! Here are some links of interest: 
Papathanasiou, Katerina. "The Transformation of Ballerina's Shoes Through History." The Vale Magazine, 19 Jan. 2019, thevalemagazine.com/2018/08/05/ballerinas-pointe-shoes-history/.

"Who Invented the Tutu?" HistoryExtra, Immediate Media Company Ltd, 24 June 2021, www.historyextra.com/period/victorian/who-invented-tutu-ballerina-skirt-when-first-worn/.

Wikipedia contributors. (2021, July 14). Tutu (clothing). In Wikipedia, The Free Encyclopedia. Retrieved 21:32, July 15, 2021, from https://en.wikipedia.org/w/index.php?title=Tutu_(clothing)&oldid=1033549559

Daher, Nadine. "From Ballerina Flats to Tutus, Ballet Has Left Its Mark on Fashion." Smithsonian.com, Smithsonian Institution, 27 Feb. 2020, www.smithsonianmag.com/smart-news/ballerina-flats-tutus-ballet-has-left-its-mark-fashion-180974296/. 

Hiplet Ballerinas Combine Hiphop and Ballet for a STUNNING Dance ~ America's Got Talent 2021
NOTE: My original content published elsewhere on the web. Original Source Sponsors of cmoneyspinner