Have you ever spent the entire day just watching television? I don't do it very often, but when there is a rainy day and I'm at home with nothing else to do, it's the perfect time to binge-watch an epic Korean drama (i.e. a series with 50 or more episodes).
Below is my watch list for the K-dramas deemed binge-worthy. Yes! They're all historical period dramas. (Let's just hope the rain does not cause a blackout and there is no Internet access. LOL.)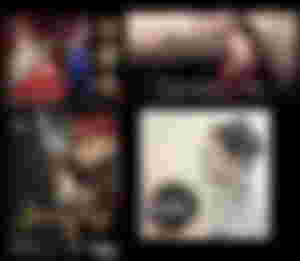 This series is about a woman named Ki Seung-nyang, who was born into a family of low-ranking officials. At age 18, she was sent to the Yuan Empire in China as tribute. She became the emperor's preferred concubine and ultimately went from being a servant to becoming the Empress of Yuan.
It's about love, war, and betrayal. In other words, it's typical drama! Even though this epic is based on real historical figures, the relationships depicted are probably fictionalized.
Main Characters:
Ha Ji-won as Ki Seung-nyang

Joo Jin-mo as Wang Yoo, the King of Goryeo.

Ji Chang-wook as Toghon Temür, the last Emperor of the Yuan dynasty
WHERE TO WATCH: You can binge-watch Empress Ki on these streaming services: Kocowa, Rakuten Viki, KoreaOnDemand, Prime Video, Viu.
This series is also titled "Jewel in the Crown" and it follows the life of Dong Yi from childhood to adulthood. It is based on a real historical figure and it is a true love story between Dong Yi and the King. According to the fortune tellers, her "light" would shine bright in the Joseon Kingdom. This prediction proved to be true. But it does not mean that she did not experience trouble and sorrow.
She was a lowborn commoner and worked as a watermaid in the palace. But she became the king's favorite concubine which made her a target of envy, jealousy, and treachery. One of the sons she bore the king, died at a very young age. She bore the king another son, Yeong Jo. He was the second son of King Sok Jong and the future king of Joseon. Her life story is one for the ages.
Main Characters:
Han Hyo Joo as Dong Yi

Ji Jin Hee as King Sukjong
WHERE TO WATCH: You can binge watch Dong Yi on these streaming services: Netflix, Amazon Prime Video, Kocowa, Rakuten Viki, KoreaOnDemand.
This series is about the life of Jumong Taewang, founder of the kingdom of Goguryeo, set in 37 BC. Even though the details about Jumong in the historical records are scant, the scriptwriters pieced together what their research revealed and created this marvelous epic. "Described as the son of the heavens, Jumong was the founding king of Goguryeo, which eventually became the largest dynasty in Korean history. Also known as the Holy King of the East, mythological tales of his origins mostly follow the same basic story." (Quote Source)
DID YOU KNOW? Jumong was believed to be the grandson of the water god Habaek.
Main Character:
WHERE TO WATCH: You can binge-watch the Korean drama Jumong on Amazon Prime Video, on Kocowa, Rakuten Viki, and KoreaOnDemand. In 2006, Jumong was the highest-rated Korean drama.
Set during the Joseon dynasty, this series follows the life of Ok-nyeo. She was born and raised in prison. Jeonokseo is one of the most horrifying prisons in Joseon. Her mother died in childbirth and the man who worked at the prison who adopted and raised her did not know her identity. She finds a secret prison cell with a mysterious prisoner. The prisoner teaches her martial arts and she becomes an intelligence agent. Martial arts is just one of her many talents. She is very intelligent and understands the law. She crusaded for the poor people who are unfairly accused under the litigation system. Her life is filled with danger and adventure. Eventually, she learns her true identity. She is as surprised as everyone else to learn that she is a princess. Her mother's enemies did not know she had been born. But when they found out, that's when Ok-nyeo faces true peril.
Main Character:
WHERE TO WATCH: You can binge watch The Flower in Prison on Kocowa, Rakuten Viki, and KoreaOnDemand.
If You Don't Agree With My Suggestions, Check Out These Lists:
10 Korean Dramas Based on True Stories | MovieWeb
Top 25 Historical Korean Dramas You Will Love | KdramaPlanet
Thanks for reading!