What if Russia starts using bitcoin for oil ?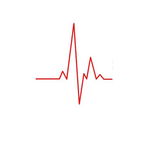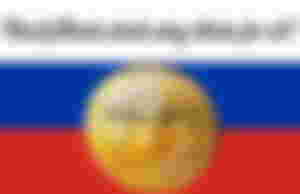 I was always against sanctions against Russia, because it hurts only simple citizens, but not politicians at all.
But, now as a crypto investor, I have to choose between loving sanctions because it may push more people in the world and even on government level to use crypto. But in other hand those who are still earning fiat will get hurt, maybe. But that's how the progress change people. No matter how old they are, they have to use technologies, just like they had to learn to use smartphones and pcs. So, I should more happy than sad, because crypto is going crazy. And we are all getting closer to the prediction, that bitcoin will cost $1 million dollar or even more. And what ever Russia accept bitcoin for oil or not, crypto is going crazy anyway.
The reasons why crypto will always grow in the price :
---
Sanctions on countries are mostly related to fiat system.

It's impossible to sanction people if they have their money on the original wallets, and they have their keys saved.

The centralization of dollar is going so mad, and they think that they can dictate to all the world what to do.

Policing the world is not a thankful action, because it turns people against the police.

The inflation of all fiat currencies is growing faster.

It's impossible to print more of bitcoin and most of powerful cryptocurrencies.

Cryptocurrencies could be deflationary, but not inflationary.

More people are using crypto and they all at least heard about it.

The old system is getting weaker, and we see more corruption in it on high levels.

Cryptocurrency is much more transparent, it can be so private, and it's harder to fake it.

The world during the history have seen enough tyranny, and maybe now we will all live in a better world, at least with fewer lies and more of fakes will be exposed.
So, if Russia starts accepting bitcoin for oil, more of other countries will follow.
We may see no fiat in the future and crypto will be the only money we use.
---
---
Here are some links to read, what inspired me to write this post :