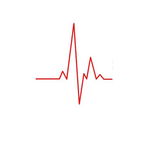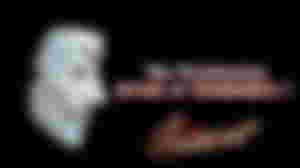 We all notice how the governments in the world are acting almost the same. That what push people to think that there is world government that's controlling all countries. It's not only a conspiracy theory like so many think. But it's logical, because we are living in a world of hierarchies. A world where there is always a bigger fish that dictate things. Of course, there is a top of those ruling powers, that's the world government, the most rich and influencing people in the world, and I don't see any conspiracy in this. It's a term (conspiracy theorist) they come up with to discredit those who are digging deep about them.

Smart people may always find the truth, even if they are not called conspiracy theorists. In fact, there are so many researches that show the truth. It's up to a person if he/she wants to accept the information from the mass media as it is, or to do his/her own researches. Usually if someone trust blindly their government, they trust mass media as well, and they believe all related organizations. For example, without learning about the holes in masks and comparing that to the diameter of the virus, they believe it can save them. Another example about the vaccine, without reading about the ingredients and the paper they are given about it, they just trust everything and take the shot !

So, knowing all this, I can't blame anyone because some are just brainwashed. I blame the governments who are doing all this. They have a plan, and they stick to it, even governments are ordered by someone to push that agenda in all the world. And if someone is against all this, they will just eliminate him/her if that possible. Look what happen to the president of Tanzania John Magufuli, president of Haiti Jovenel Moïse, and there are other leaders who maybe killed because of all this. I found this article ''Fact Check-No evidence five leaders were killed for opposing COVID-19 vaccines'' that I don't believe. It's so easy to deny things and to remove evidences, but if we dig deeper, we may find the truth. If someone thought before that's the case, if rumors existed, they could be true.
But about Tanzanian president, I'm almost sure. He was one of the first presidents going against all this. He's the one who made tests on a goat and a papaya and found them positive in having coronavirus. He even denied the existence of the virus, he wasn't sure about the efficacy of masks. After that, he just died. Don't you see any correlation between this ? Or you may say, it's just a coincidence ? I don't think so. It's maybe even a warning to the other presidents who don't want to cooperate. They are also people and they want to live. Of course, they have an army and a lot of security, but when they see a president after another dying, they worry about themselves. They understand that the power they are dealing with is so huge, in fact they know that because they are not who gives orders, they are not the main people in their countries. Presents are just like actors, who say and act by instructions. They just want to make citizens think they are the main ones. There are much more powerful people behind them, who prefer to not expose themselves to the world. That's how
they secure themselves. They prefer to delegate the dirty work to others. Their puppets. That's why you may see now the new president of Tanzania is supporting vaccination. She even exposed how she is taking the shot. It's hilarious to read this : From Vaccine Denier To Vaccine Embracer.
And this is all happening on government level. Imagine the psychological attack on simple citizens. How they always show us in social media how policemen arresting people without wearing masks. How they make us scary to death of this virus. How they aggressively promote the vaccine. That's why I understand people who believe in masks and vaccines. I know that a huge campaign is running. It's just like a scam where so many people put their money in and then lose it. It's a big worldwide deal where huge money is involved and the most powerful people in the world are running it. Otherwise, I don't understand why people have to be vaccinated each 6 months. Maybe in the future they will push to 3 months, then people will have to be vaccinated every month and why not every day if the there are so many strains. I guess it's not a protection, but a training to make people obey more. They even talk now about patents on new dna. So, you may read here for example Can genes be patented?. So, that's cannot be patented because it's a product of nature. But what if the dna will be changed somehow ? Will they be able to patent the new one ? Ptenenting people ? Looks terrifying. I hope that will never happen.

Anyway, I just wish we live all in peace. I don't know what will happen with humanity. The more I learn about all this, the more I wish not living in this time. I especially worry about the future of my child. In Russia, they are pushing now to vaccinate kids. I heard about so many deaths and complications after the vaccine, even for adults. And they say it clear in news that they want to experiment that on kids. All my life, I heard scientists experimenting on animals. Now they are openly experimenting on people. It's terrifying to know, especially experimenting on kids !