The main points about Russia with @MyEnglishWorld8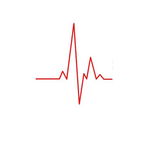 I recently streamed with a Russian guy who left Russia and he's now in US.
He crossed the borders in Mexico and stayed in the detention center for two months. But now he's enjoying his life in Texas and he can openly talk his mind about what's going on in Russia. He applied for asylum and that gives him the right to live legally in the US and I hope he will be able to build his life there.
If you want to watch the full steam, you can check it here :
Otherwise just watch my short version where I shared most of his questions and my answers about what happened, what's happening and what may happen in the future.
We really enjoyed talking openly without being afraid of anything. Because we both feel more freedom now.
Anyway, enjoy watching my videos where you see how I live as a refugee from Russian mobilization.
---