R.E.P. : Russian Expressions & Proverbs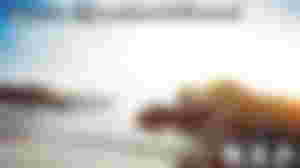 I would like to continue sharing Russian expressions.
Because I find in them a lot of great meaning. And I believe in the power of Slavic culture.
---
---
That means : ''The morning is wiser than the evening.''
I would explain it in the following way : When you have something to do in the evening, but you're tired to do it, it's better to do it the next day, or just to move that to another day. Because we shouldn't force sometimes circumstances.
Also, it's good to go to sleep earlier and save your energy and health. Or sometimes even to take a break from the hard work you do. Because you may come back to it with better energy and new ideas. That way the work will be even better done.
This is my entry to #blurtep , where we share our local expressions and proverbs.
What we say and think about can affect our life a lot !
---
Сheck other expressions I shared here :
-Expression about people
-Expression about power
-Expression about measurement
-Expression about fear
-Expression about priorities
-Expression about safety
Let's support #blurtep with sharing our local expressions and proverbs.
---
Thanks to @petrapurple who's already doing that with the following posts :
The picture used in this post is made by Scott Webb