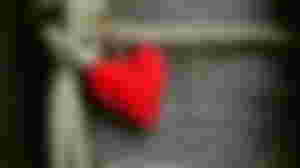 We hear so often about love in our lives. We feel it. In relation to our relatives, friends and other kind of close people. It's not just a feeling, but a power that may attract people to each other even more. Some may get crazy loving others. Just like anything else, it shouldn't be overwhelmed. Because besides it, there are so many other things we should care about.
Sometimes love may even turn to hate. It's all depending on the relationship. Especially when we start getting more and more experience about people. We may understand that we loved the wrong people. The love may stay forever, but the relation should change even if we don't hate. In this case, we understand that the person we loved was just over valuated by us.
In other situations, it's even hard to love. After being disappointed for so many times, the brain build a protection. And we may start to check the loyalty of people, again and again. Every action may be suspicious, and we may be even paranoid. That's not good, of course, but that may protect us from those who don't deserve our love. But in the end, we just find someone, give them the chances and see what's next !
I liked this quote by Mary Oliver :
Someone I loved once gave me a box full of darkness.
As you see, the love is not that easy to talk about, especially for those who kept falling in the trap of betrayal.
That's why I think the love is hard !