How does Dtube Work ?
In this video I tried to explain how dtube works.
I would like as well to write about that.
So, dtube is a video platform where we can earn from sharing our videos. It has its own blockchain called ''Avalon'' blockchain and DTC is a coin created on the top of it. So, we earn from dtube only from curation and there is no author rewards.
To earn as much DTC as you want, you have to upvote the video you like with as much voting power as you can. The more DTCs you have, the faster your voting power will accumulate. So, if you don't have a lot of DTCs, just give it some time to accumulate and only after that start to upvote, or share your video and upvote it at the same time. I guess it's impossible to share a video without upvoting it. At least you have to give it 1% of voting power to share it to the blockchain.
Of course, it's preferable to upvote the videos you think will do well. I think that's done to support the best content. Or that motivates every creator to do his/her best while creating the video.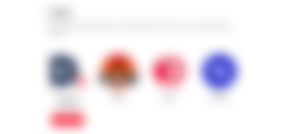 At the same time it's possible to log in with other accounts, like hive, steem and blurt.
I should mention as well that @dtube has a beneficiary rewards of 10% from each platform you post from. That's why I use only dtube chain to login there and here I post manually.
So, dtube is another way to earn crypto, and it has interesting way to rewards its members.
---