Funny facts about sanctions against Russia !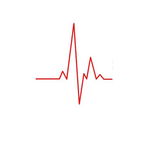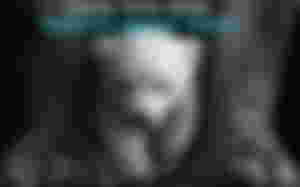 It's interesting to see so many people writing Russians instead of Russian government. Some of them even blame Russian citizens of what's going on in Ukraine !
---
Anyway, now all Russia is under sanctions. It's like SWIFT is not working, while the government guys will always find a way to transfer their money. And only simple citizens may get hurt a bit by looking for alternatives. Because in Russia there is no issue with that. I still use my VISA card to pay and to transfer money in the country and more than 50% of population aren't hurt from that at all. As well, most of the people here use cash. They get paid with cash and there is a lot of cash in the hand of people, because they don't trust banks that much.
Google pay and Apple pay aren't working in Russia. I never used that and most of Russian citizens don't use that at all. There is even a life hack showed on the web, where people just put their debit card under the cover of their smartphones and pay, just like they are paying with phones. Eventhough there are many other systems of paiment in Russia. For example Russian SPFS or China's CIPS. So, there is a creadit card that I never used, and maybe I will have to use in case my VISA will not work, that's called card MIR. I don't know a lot about it, but you can read about it here : MIR (National Payment Card). We have also here different online payments, like : QIWI, Yandex money what's called now YooMoney, PAYEER that's used by people who earn money online, Perfect Money and WebMoney and many, many others. It's clear that stopping SWIFT will not stop the Russian economics at all.
The other fact that's one of the most powerful that prove that all those sanctions are just a show, is that a lot of companies in Russia have foreign investors, exactly from Europe and US. There are as well many American companies here, like McDonals, CocaCola, Apple, and many, many others. I don't think those guys will allow the flow of money to come to them from Russia. It's not that simple that most people think. Can you tell me why the petrol went to $100 to barrel right away when the war started ? Can you explain the increase of the price of gas in all over the world ? Even the food will be more expensive everywhere because most of the transport need that oil. If the transportation of products will be more expensive that will lead to higher prices of everything. And who benefit from that ? Simple citizens ? No, big corporations and people with very thick pockets.
The other funny fact is that so many big stores here are using this situation as a marketing strategy. For example IKEA told everyone that it will leave, and many people start buying from them, while their workers didn't say that they will be fired. The same I heard recently about Apple, that they may come back to Russia again, but this time with much higher prices. We have an interesting store that use this method every single year. It's called ''SunLight'', they sell jewelery. So, once a year they promote everywhere their sales, like 50% sales and sometimes more. They tell to everyone that they have such sale because they will close soon. People start buying like crazy and that's happening many years, because there will be always people who buy the story because they didn't know. lol
So, will those sanctions stop governors from doing something ? Will it affect them at all ? I don't think so. It will only hurt simple citizens. But people here are used to see such increase in the price very often. We saw that during the pandemic, after Crimea war, after the Soviet Union collapse ... etc.
If those sanctions are directed toward Russian citizens, they will get hurt, but survive somehow. If those sanctions are directed toward Russian government, I don't think it will impact them so much.
---