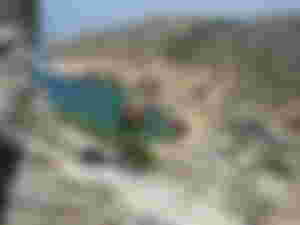 As mentioned in another post of me, we discovered this Point Of Interest through a friendly local, George, who gave us a hitchhike from Katapola to our final destination: Kalotaritissa Beach (in the total southern part of the island).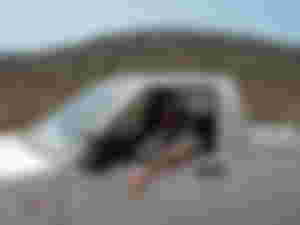 About five minutes before reaching our destination, he stopped and showed us here, on the right side, down the road, the famous shipwreck of the 'Olympia'.
It was February 1980, George was a young boy by that time (12 years old), when a very strong northern wind was blowing over the Aegean sea. At some point the locals noticed a big (Cypriot) ship drifting and fighting the huge waves. It seemed the captain was trying to pilot the ship into the small bay of Kalotaritissa to drop its anchor and find shelter but there it went wrong. George believes that because of the rocky sea bottom the anchor never anchored and so the ship was thrown on the rocks, crashed and finally sunk.
Immediately after that the fire department came to rescue the crew and, thank God, all of them got rescued. Some of the sailors were so grateful that they decided to stay and live their lives here in Amorgos.
When you visit the wreckage and take a close look to its bow you will say 'wait a second, it writes "Inland", not "Olympia"'. Because of the admirable (magical) rescue of the crew, they decided to change its name after the Gods of mount Olympus, according to the narrative.
Another myth that goes around the island is that the ship was entered by pirates who made it to sink but George doesn't believe a word of that.
The 'Olympia' wreckage was one of the main scenes in the 1988 movie 'Le Grand Bleu' (The Big Blue) of the French director Luc Besson, featuring Jean-Marc Barr and Jean Reno.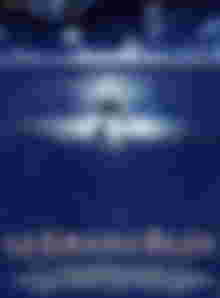 Make sure when you visit this site to bring some gloves, a good pair of surf shoes and an underwater camera so you can explore the wreckage from the inside! Unfortunately I don't have such a camera but I promise you that once technology will allow us to download the images in our brain, I will come back here and upload my entire memory.
QUICK DETAILS:
LOCATION  : 36°47'19.5"N 25°45'26.4"E (36.7887571 25.7551449).
TYPE           : POI.
FACILITIES :
NOT CHILD FRIENDLY (rocky).

SNORKELING / SCUBA DIVING.