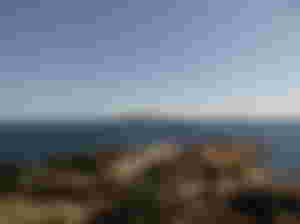 This beach is only for the real 'adventurous' people among us as it is not really a beach. I would rather call it a nice place to enter the sea and enjoy a refreshing bath as the waters are very 'bluish' and deep here.
This place is rocky and is so not very suitable for families with small children. Unless you know where and how to enter the sea. (There are some steps). Last year I found a young boy here that got his body teared to blood by the waves and the rocks. So be careful.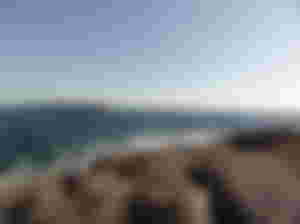 If you take a diving mask with you, you will realize that the sea is full of big fish here. By late of August (early September) you will find a lot of Garfishes (Ζαργάνες) here.
If you come here early in the noon, and you are a skilled swimmer, you could try to reach the small island opposite. You will need to swim for about 20 minutes to get there. It is worth the swim.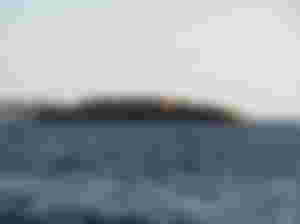 On the back side it has a very nice (rocky) yellow golden beach. You will be here, in peace, all day, alone. Even more fish can be found here. (That is why you will always see a lot of seagulls flying over this place).
If you want to try the transfer there, take 2 things into account. First, leave around the noon as there will be nearly no boats passing between the shore and the island and the sea will be calm. Second, come back before 16:30 as after that the wind and the waves will make it hard swim to return. (I was there, I know what I am saying: KEEP IT SAFE).
Be aware that there is no accommodation at all. If there is anything you might need (drink, food, bed or umbrella) make sure you take it all with you!
Later in the afternoon/evening fisherman will come here because it is a great spot to catch a nice dinner. (as I said, a lot of fish here).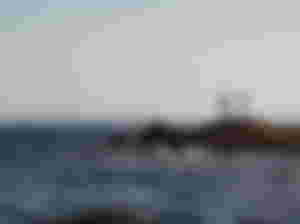 A lot local youth come here to swim and practice some cliff dives. Be careful if you want to do the same. They have come here for many years and know what they are doing.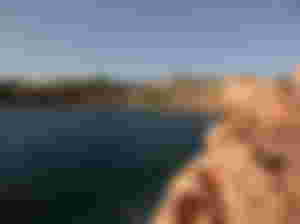 Even later in the evening, a lot of people flock here to enjoy the sunset above the islands of Aegina and Salamina. Very beautiful!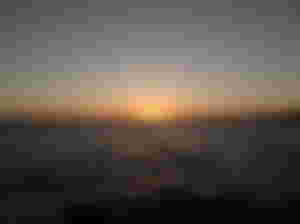 QUICK DETAILS:
LOCATION  : 37°47'52.3"N 23°46'14.5"E (37.7978622 23.7701459).
TYPE            : ROCKY.
FACILITIES :
NO ACCOMMODATION AT ALL.

NOT CHILD FRIENDLY (very rocky).

ACCESSIBLE BY CAR.

BEAUTIFUL SPOT TO ENJOY THE SUNSET.

NO TREES (for shade).