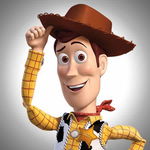 Keeping things cozy and delicious with this Pumpkin Cauliflower Gnocchi with Nutty Browned Butter and Whipped Ricotta. Making gnocchi at home is easy with this recipe using mashed cauliflower, pumpkin puree, flour, parmesan and eggs. It's light, pillowy, and tossed in a delicious nutty hazelnut and sage browned butter sauce. This gnocchi is the perfect way to spend a relaxing fall night in the kitchen with family and friends.
To Make Gluten Free: Use an equal amount of your favorite gluten free flour blend in place of the all-purpose flour.
100 g cauliflower florets

245 g canned pumpkin puree

1 egg

687.5 g all-purpose flour, use more as needed (or use GF flour blend)

25 g grated parmesan cheese

1 teaspoon kosher salt

1 cup whole milk ricotta cheese, whipped in the food processor, if desired
Hazelnut Browned Butter Sauce
6 tablespoons salted butter

2 cloves garlic, lightly smashed

12 fresh sage leaves

1/4 teaspoon freshly grated nutmeg

30 g raw chopped hazelnuts (optional)

kosher salt and black pepper
1. Bring a large pot of water to a boil. Add cauliflower florets and cook until tender, 10 minutes. Drain well.

2. Add the cauliflower to a food processor, pulse until smooth (or simply mash well with a fork). Measure out about 1 cup mashed cauliflower and transfer to a large bowl. Add the pumpkin, 2 1/2 cups flour, the parmesan, egg, and salt. Stir the mixture until just combined. If the dough seems wet, add a tablespoon of flour at a time, until it can be formed into a ball. The dough should be sticky.

3. Generously flour a clean counter and scrape the dough out onto it. Cut the dough into four equal pieces. Working with one piece of dough at a time, roll the dough into a rope about 1 inch thick and cut into bite-size pieces. Repeat this process with the other pieces of dough. Place the gnocchi on a baking sheet that has been dusted with flour. At this point, the gnocchi can be kept covered in the fridge for up to 1 day, and then boiled just before you are ready to eat. Or boiled right away.

4. Bring a large pot of salted water to a boil. Boil the gnocchi until they float to the top and are cooked through, about 3-4 minutes. Remove the gnocchi using a slotted spoon or spider strainer. Reserve about a cup of the gnocchi cooking water.

5. To make the sauce. Heat the butter, garlic, sage, and hazelnuts, if using, in a large skillet over medium heat and cook butter until it begins to brown, about 3-4 minutes. Remove the garlic and sage from the skillet. Add the nutmeg, 1/4 cup of the reserved gnocchi cooking water, and season with salt and pepper. Bring to a simmer. Drop the gnocchi into the sauce, gently tossing to combine. If the sauce thickens up, add a splash more of cooking water to thin it a bit.

6. Spread the ricotta cheese into the bottom of each individual serving bowl. Spoon the gnocchi and sauce over the ricotta. Top with sage. Scoop the gnocchi up with the ricotta and the sauce. EAT and ENJOY.