Pork and sweetcorn soup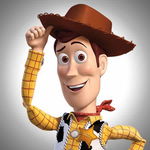 This recipe is perfect, it's packed with protein and flavour to keep you feeling satisfied and happy.
Ingredients
110g pork tenderloin

A few squirts low-calorie cooking spray (or 1 tsp light olive oil)

1 banana shallot, finely chopped

2 garlic cloves, crushed

About 150g sweetcorn kernels, sliced from 1 cob

1/2 tsp mustard powder

250ml chicken stock

Juice ½ lemon

Handful mixed fresh herbs, chopped (such as parsley, chives)

2 tsp fat-free fromage frais (stirred) to serve
Rub the pork with a little spray/½ tsp oil. Put a small saucepan with a lid over a medium heat and brown the pork on all sides, then set aside.

Turn down the heat slightly and add a little more of the spray/rest of the oil to the pan. Add the shallot and cook, stirring often, until softened and golden. Add the garlic and cook for a minute, stirring well. Add the sweetcorn and mustard powder and cook, stirring, for another minute.

Add the stock and pork to the pan, cover with the lid and simmer for 5 minutes or until the meat is cooked through. Set the pork aside, then slice when cool enough to handle.

Roughly blend the sweetcorn/stock mixture in the pan using a stick blender – keep some texture in the mixture – then add the lemon juice, herbs and season with salt and pepper. Pour into a bowl, add the pork slices and spoon over the fromage frais to serve.
#pork #tenderloin #garlic #sweetcorn #mustard #lemon #herbs #food #cooking #soup