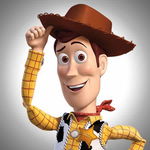 All days in December need something sweet, like these Salted Milk Chocolate and Peanut Butter Blondies.
These are the best blondies I've ever had.
This is a one bowl, mix, and bake kind of recipe. These blondies take less than an hour start to finish, and my guess is that you may even have most, if not all, of the ingredients on hand right now.
The recipe starts with melted butter and creamy peanut butter. Add some brown sugar and plenty of vanilla extract. Then add flour and a handful of semi sweet chocolate chips, stir everything up in one bowl (yes stir). Seriously so easy.
The key is layering the blondie dough with some additional peanut butter so you get gooey peanut butter with every bite. Then just bake. But you guys? Please, please just under bake these. Over baking them is going to ruin their deliciousness. Trust me.
During the last-minute of baking you'll add that milk chocolate and let it just slightly melt over the top of the bars. Then, add flaky sea salt.
For real. These are fudgy, peanut buttery, moist, doughy, sweet, extra chocolatey, and just a little salty. AKA the most perfect dessert.
Ever.
If you decide to eat these warm, I totally get that. Baked goods are better warm, no matter what any recipe says. Warm and gooey beats cold every time.
PS. packing these up in a cookie box would make anyone who loves chocolate and peanut butter very very happy this holiday season.
1 1/2 sticks (3/4 cup) salted butter

3/4 cup creamy peanut butter

1 cup light brown sugar

1/2 cup granulated sugar

2 eggs

1 tablespoon vanilla extract

2 cups all-purpose flour

1 teaspoon baking powder

1 cup semi sweet chocolate chips

2-3 ounces milk chocolate chunks

flaky sea salt
1. Preheat the oven to 180 C / 350 F. Grease a 9x13 inch baking dish.

2. In a microwave safe mixing bowl, melt together the butter and 1/2 cup peanut butter on power level high, stirring every 30 seconds until melted. Stir in the brown sugar, sugar, eggs, and vanilla. Add the flour and baking powder. Transfer the bowl to the freezer and chill 5 minutes or until the dough is no longer warm to the touch. Stir in the chocolate chips.

3. Spread 1/2 the dough out in the prepared dish. Dollop and then gently swirl the remaining 1/4 cup peanut butter into the dough. Add the remaining dough overtop, don't worry if it does not fully cover the peanut butter. Transfer to the oven and bake for 20-22 minutes, just until set in the center. Remove from the oven and sprinkle the milk chocolate over the blondies. Return to the oven for 1-2 minutes to gently melt the chocolate. Sprinkle with sea salt. Let cool and then cut into bars. Store for up to 5 days in an airtight container.