Dulce De Leche & Nutella No-Bake Cheesecake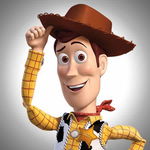 This no-bake cheesecake is super easy to do. The fun part is when assembling it.
Decadent flavours of Nutella and dulce de leche, combined in a creamy no-bake cheesecake! Is that too much?
1 ½ cup digestive biscuits (150 g)

¼ cup unsalted butter (60 g), melted

16 oz full fat cream cheese (450 g), room temperature

1 cup icing sugar (120 g), sifted

½ teaspoon vanilla extract

¼ cup whipping cream (35% fat) (60 ml), chilled

½ tablespoon gelatin powder (to set 420 ml water)

1 tablespoon water

½ cup nutella (150 g)

½ cup dulce de leche (150 g)
Crush the digestive biscuits into fine crumbs. Place it in a bowl and add in melted butter. Mix well to combine. Pour the mixture into a 7 inch (18 cm) springform pan. Press and compress the mixture evenly to the base of the pan. Set aside in the fridge while we make the cheesecake.

Add cream cheese in a bowl and whisk until it's light and fluffy. Add in icing sugar, vanilla extract and mix to combine. Add in whipping cream and mix until the mixture thickens slightly. Do not over mix it as we will be doing more mixing later and to avoid the cream from splitting. Set aside.

In a small bowl, pour in the gelatin powder. Add in water and leave it to soak for about 5 minutes. Heat the gelatin in microwave with 15 seconds intervals until it's fully dissolved. Stir and mix well in each interval. Note: Use any type and quantity of gelatin that will set 420 ml water. See the instructions on your gelatin packet.

Add 2-3 tablespoon of cheesecake mixture, 1 tablespoon at a time, into the dissolved gelatin. Immediately stir and mix well after each addition. Add gelatin mixture into the cheesecake mixture. Immediately fold in everything together until well combined.

Divide the cheesecake mixture evenly into 3 different bowls. In one bowl, add in Nutella and mix until well combine. In another bowl, add in dulce de leche and mix until well combine also. We will not add anything to the last bowl. Note: Heat the nutella and dulce de leche for a few seconds in the microwave to make them runnier and easier to mix with the cheesecake mixture.

Take out the base from the fridge. Randomly and alternately spoon each flavor of the cheesecake mixture onto the base. Do this until you finish all of the cheesecake mixtures. Give it a few shakes to settle everything in. Create some swirls using a skewer stick. Chill overnight in the fridge until it's fully set. After it has fully set, remove it from the pan.

Slice and serve. Enjoy!