Chocolate Biscuit Bars (No-Bake)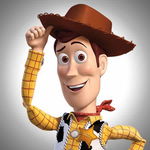 A nostalgic no-bake chocolate biscuit bars that everybody knows and eaten in one form or the other. Here's a classic Malaysian version with a modern cheese twist. Simply delightful.
The cake:
1 cup unsalted butter (250 g), room temperature

¾ cup condensed milk (230 g)

3 large eggs , room temperature

1 cup milo powder or nesquick

½ cup cocoa powder (40 g), sifted

10 oz plain marie biscuits (300 g), break into 4 each
Chocolate ganache:
1 oz milk chocolate (20 g), chopped

2 tablespoon whipping cream (30 ml), 35% fat
Cream cheese layer:
8 oz cream cheese (225 g)

⅓ cup whipping cream plus 1 tablespoon more, (100 ml), 35% fat

¼ cup icing sugar (40 g), sifted
The cake
In a pan, add in butter, eggs, condensed milk, milo and cocoa powder. Turn heat to low medium, mix everything together and cook until a shiny and thick mixture is formed.

Add in the biscuits and immediately stir everything together. Make sure every piece of biscuit is coated with the mixture. Turn the heat off.

Pour the cake mixture into a 22x22 cm square pan lined with aluminium foil (for easy cake removal later). Spread evenly. Press and compact the cake. Chill in the fridge for 4 hours.
Chocolate ganache
In a bowl add in chocolate, whipping cream and heat in microwave for 15 seconds each time until the chocolate is melted. Stir to combine each time. Put in a piping bag and set aside.
Cream cheese layer
In a bowl, add in cream cheese, icing sugar and mix until cream cheese is fluffy. Add in whipping cream and mix to combine and until the mixture thickens. Set aside.
Assembling
Pour cream cheese on the cake. Spread evenly. Pipe chocolate ganache in lines. Use a skewer stick and make some cross lines. Chill overnight before serving.