Chicken and Vegetable Soup (Detox)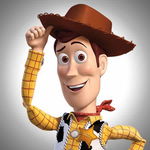 This simple Detox Chicken and Vegetable Soup is SUPER tasty but will leave you feeling amazing. It's healthy, you can make it in your slow cooker, and it's vegan friendly with a few substitutions! It's freezer friendly.
2 tablespoons extra-virgin olive oil

1 small onion diced

2 ribs celery thinly sliced

2 carrots thinly sliced

1 yellow bell pepper diced

2 cloves garlic minced

6 cups chicken stock/broth

1 zucchini quartered and sliced

2 cups cauliflower florets from about 1/2 of a cauliflower

28 oz. canned diced tomatoes

2 boneless skinless chicken breasts

kosher salt to taste

black pepper to taste

2 packed cups chopped fresh spinach or one package frozen
In a large pot, sauté the onions, celery, carrots, and bell pepper in olive oil (2 tablespoons) over medium-high heat until tender and starting to brown (about 5 minutes).

Add the 2 cloves of minced garlic; sauté until fragrant (about 1 minute)

Add chicken broth (6 cups), zucchini, cauliflower, and the can of diced tomatoes. Bring to a boil.

Add the two chicken breasts (whole), season the soup with salt and pepper, cover, and simmer on low for 25 minutes.

Remove the chicken breasts, shred using two forks, and place back in pot.

Add the spinach and stir until wilted.

Serve.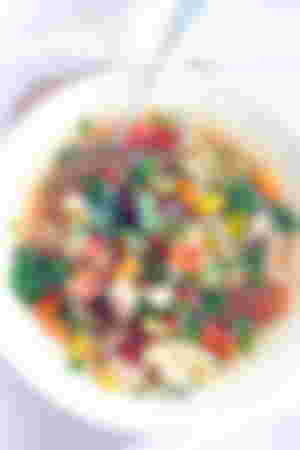 For a slow cooker version: add all ingredients to slow cooker except for spinach. Cook on low for 8 hours or high for 4 hours. Remove chicken and shred, return back to the pot, and add spinach.

For a vegetarian/vegan version: Substitute the chicken with chickpeas and replace the chicken broth with vegetable broth.

Freeze the leftovers in an airtight container for up to 6 months.
#Recipe #Dairy-Free #Dinner #Gluten-Free #Low-Carb #Meal #Soup #Stew #Vegan #Vegetarian #Food #Cooking