Cheesecake Limoncello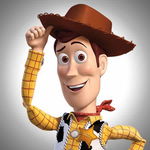 Is a dessert that makes everyone come running! Simple, yet delicious; this cheesecake should be on the menu for your next dinner party, or weekenight meal!
1 cup (140g) crushed cookies, such as Graham crackers, or Digestives (I used lemon shortbread biscuits)

3 tbsp melted butter

4 cups (900g) ricotta (if your ricotta is full of liquid, drain it before measuring/weighing it)

3/4 cup (170g) sugar

3/4 cup (180ml) heavy whipping cream

1/4 cup (60ml) limoncello

1/4 cup (30g) flour

5 eggs

rind of one lemon, preferably organic
Make the base by mixing the crushed cookies and butter and press into the bottom of an 8" or 9" springform pan. Place in preheated oven for 5 to 7 minutes until the edges are just beginning to color. Remove from oven and allow to cool.

Place ricotta in a bowl and beat with a stand mixer or hand mixer until creamy and smooth, then gradually add the sugar. Use a spatula to scrape down the sides, then add the whipping cream and mix until smooth.

Next, add the limoncello, and flour and mix well, scraping the sides with the spatula again.

Add the eggs and lemon rind and mix until smooth.

Pour into springform pan with the cooled base and bake for about 75 minutes.

The cheesecake will puff up and start to turn golden brown; after baking for 75 minutes, turn off the oven and leave the cheesecake in the oven for another 45 minutes. Remove from oven and allow to cool. Refrigerate, and serve when cold, preferably with a small glass of limoncello.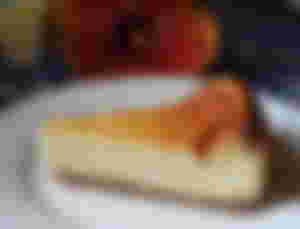 Of course, as with any cheesecake, you can top it with fruit, syrups, whipped cream, or whatever you like, but this cheesecake can stand all by itself too.