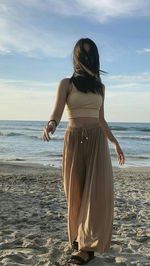 I know that I already said it a couple of times since my first article that I am into korean pop, korean dramas and korean culture. If you are following me on any of my social media accounts, especially facebook, you will know that I am indeed addicted to it. Some people might be wondering 'what is in korean pop' that majority are being crazy over it? Well, not to exaggerate, but aside from their talents and visuals there are lots of things to be crazy about. But before I elaborate all of it, let me just give you an idea what is kpop in general.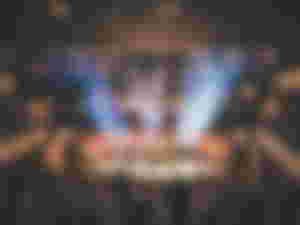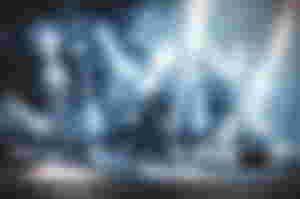 ---
Kpop, or Korean popular music, is a form of mainstream music that originated in South Korea. Kpop encompasses a wide range of musical styles, including rock, hip hop, and electronic music. Leader, main vocalist, lead vocalist, main dancer, lead dancer, main rapper, and lead rapper make up a Kpop group, and these individuals are known as Kpop idols. If you are unfamiliar with Kpop music, consider pop groups such as One Direction, Little Mix, and Fifth Harmony in the United Kingdom; they are similar to idols.
Kpop idols are groups and artists created by different entertainment companies that create catchy music targeting not just young audiences but also audiences in all ages. Kpop groups are made up of a diverse community of individuals who are all exceptionally talented. These idols usually start working in the entertainment industry when they are in their teens and work hard for years. And, if they are fortunate and talented enough, they will be chosen for an idol group by the end of their teens.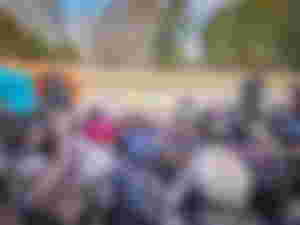 Kpop idols underwent to hard trainings to enhance their talents, but it is not just their talents that are pleasing. Aside from their talents and visuals, their unique personalities and attitude towards their fans are exceptional. This is why I am drawn into this impassable world and I cannot find my way out.
As I have said, Kpop idols have unique personalities and exceptional attidude towards their fans. What I mean when I say 'unique personalities' is that, Kpop members have their different personas, stories, and perspective in life, but they are sharing one goal that made them a perfect fit with each other. Kpop groups are like puzzles with the members being the puzzle pieces, they are not perfect with the absence of one.
The attitude they have towards their fans are exceptional. Kpop idols are helding fanmeetings at least once a year, or after they release an album to meet their fans. Fanmeetings are events where Kpop idols and their fans are going to meet in a specific place and interact. If you are still unfamiliar, think of it as meet and greet. Fans will go there with an album that the idols will sign, take pictures with them and record a video that will later on be uploaded on their fansites. Fansites are basically a website created by fans for their particular idol or idol group.
---
If you would ask me 'why did I become a Kpop fan?' my answer is because of their visuals, ear catching melodies, and synchronous dancing, I do not want to lie about that, but if you will dig deeper, there is more than that. There is something more than the things that you can see with your eyes, hear with your ears, touch with your fingers, it is beyond your six senses. Their story, hardships, the message that they want to relay using their lyrics, the inspirational quotes that will keep you going, strive harder, focus on your goals, and most especially to love yourself. Those are just 'some' of the premiums you will get after being a kpop fan.
Still don't get it? Let's take BTS as an example. BTS is a Kpop group consists of seven members namely, Kim Namjoon, Kim Seokjin, Min Yoongi, Jung Hoseok, Park Jimin, Kim Taehyung, and Jeon Jungkook (OMG, I almost recite the fanchant, lol).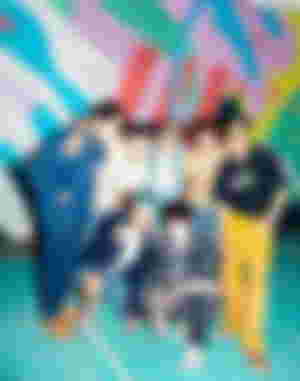 Their songs are known to be inspirational, and an eye opener because they did not just tackle the concept of love and being inlove, instead they use their lyrics to discuss some issues such as depression, hardships that we face, focusing on our goals, self-love, and many more. The following are some of my favorite lines from their lyrics that got me hard:
"Dream, you will fully bloom after all the hardships." -So Far Away
"Moonchild, don't cry. When moon rise, it's your time" -Moonchild
"I see ocean, I see desert, I see the world. Everything is the same thing with a different name. It's life again." -Sea
"90% of your worries are an imaginary swamp that you created, just go instead of worrying." -So What
"When the dark night passes, a bright morning will come." -Tomorrow
"Whatever other people say, whatever this world tells you, you are the best to me just the way you are." -21st Century Girls
"Why do you keep trying to hide under your mask? Even all the scars from your mistakes make up your constellation." -Answer: Love Myself
"If you can't fly, then run. If you can't run, then walk. If you can't walk, then crawl. Today we will survive." -Not Today
---
However, aside from getting the premiums of being a Kpop fan, there are also some difficulties we face for stanning them. Of course, we cannot just say that all we get for being a fan were all positive, the beauty of being a Kpop fan is knowing all the negative sides but will always choose to stay and support them.
Fanwar is one of it, and it is the worst. Fanwar is a clash of different fandoms online where one party will throw allegations about the other party's idol and it will create a war between their fandoms. Most fanwars are starting when two idol groups compete for an award and the other did not get the chance to win. Fans then start to throw allegations such as it was not fair, the judges have their favoritism, they won just because of their popularity and not their talents, fans have cheated, and etc. Award shows like Melon Music Awards (MMA), Mnet Asian Music Awards (MAMA), Golden Disc Awards (GDA), Show Champion, and so much more, are those that causes it. For me, fanwars are just a product of envy and being not a good sport, it is just for those fans who cannot accept their defeat. I learned that joining fanwars will only cause me no good, so I decided to not give them attention and refrain from answering their allegations, then I started living in peace.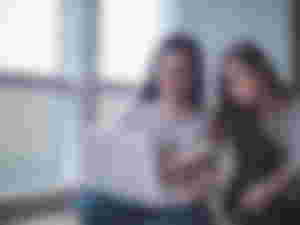 Next one is the discouragement. Questions like 'Why are you supporting them? Do they know you?' and 'Can you even understand what they were saying?' are the common questions some will ask to discourage you. Well, I think, this will be the last time that I am going to answer those questions just for my peace. First of all, I want to ask them why would I not support people who supports me? I mean, they support me to keep going and inspire me to strive harder, that I have dreams to achieve and goals to fulfill. Do they know me? Yes, but not personally. They know me as their fan and even wrote songs for me (Yas, the flex!). I do not understand their language but I can always search for its translation, plus their melodies, beats and lyricisms are catchy, how can't I? I repeat, this is just for my peace. I am completely aware that even though I answered those questions, haters will always hate. I will just live a life, and so are they.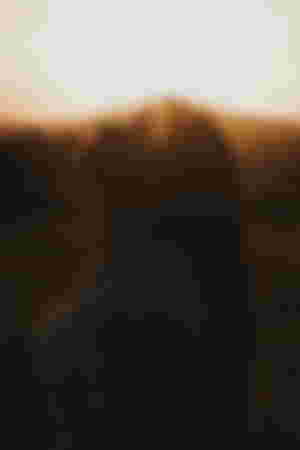 Lastly, the enlistment. If you are not aware of this, all South Korean men are mandated to join the army when they aged eighteen (18) and before thirty (30), Kpop idols are not exempted. The only exemption South Korean people are accepting is when the person received a gold medal for representing their country.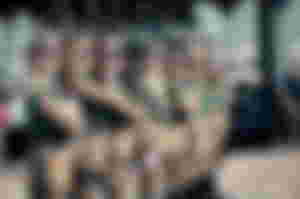 Kpop fans are being anxious about this, because they will not see their idols for the span of two years for each of the members. In my case, as an ARMY (BTS fans), I am making myself ready for their enlistment. The oldest member, Jin, is turning twenty-eight (28) this year so he will have to go to the army and train. Though, there are no discussions yet about his enlistment, I feel sad whenever I think about it, that BTS will not be complete for many years. Maybe some BTS members will have their solo promotions, but it just hit different if they are complete. Can you remeber the puzzle piece thing? They are not perfect with the absence of one. But little by little, I am learning the art of waiting. As a Kpop fan, we all wait for our idols next comeback, right? This time, the wait will take longer but I know for some reason that they will never fail us.
We all are fond of someone/something, and it is normal because we are free to choose who/what we want. If you are fond of watching anime, it is not like the anime will be fond of you. If you are fond of collecting funko pops, it is not like funko pops will collect you, too. The art of being a fan is giving unconditional love without expecting anything in return. The love you give and efforts you exert does not have to reciprocate for you to continue what you were doing.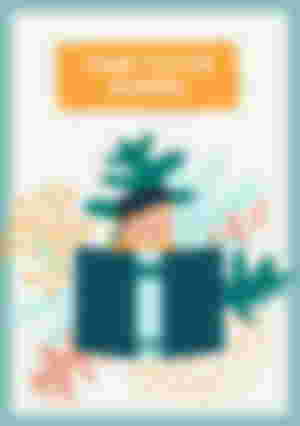 ---
Lead Image: https://unsplash.com/photos/vN-OH756zcE?utm_source=unsplash&utm_medium=referral&utm_content=creditShareLink
Images:
https://unsplash.com/photos/eOYjTbizxBo?utm_source=unsplash&utm_medium=referral&utm_content=creditShareLink
https://unsplash.com/photos/D-_JZhn-8kI?utm_source=unsplash&utm_medium=referral&utm_content=creditShareLink
https://unsplash.com/photos/EKU1hIg7N2c?utm_source=unsplash&utm_medium=referral&utm_content=creditShareLink
https://unsplash.com/photos/B-x4VaIriRc?utm_source=unsplash&utm_medium=referral&utm_content=creditShareLink
https://unsplash.com/photos/F6BvTbJplm8?utm_source=unsplash&utm_medium=referral&utm_content=creditShareLink
https://unsplash.com/photos/GXEcTqlZHno?utm_source=unsplash&utm_medium=referral&utm_content=creditShareLink
https://unsplash.com/photos/RQ3dOM-oZw4?utm_source=unsplash&utm_medium=referral&utm_content=creditShareLink
https://unsplash.com/photos/UmtATYzUMDs?utm_source=unsplash&utm_medium=referral&utm_content=creditShareLink