Speak Intelligently
Do you agree that words have powerful strength that can change one's life, either better or worse? Can it break a spirit, or can it build confidence? In our daily lives, we always communicate at home, at work, at school, through social media, in the market, and even in public places, we are using words to make others understand us. Talking is part of our daily life. I cannot imagine life without talking because through this, we can express our thoughts and feelings. But even if we constantly use the word we sometimes use it in the wrong way.
Society is plagued with the bad usage of words, to hurt. We can observe it in our surroundings, on television, in movies, and on social media platforms. Sarcastic words are used to belittle or criticize, also, it is usually done for fun. But it can end up being disrespectful and insulting which may lead to tension and arguments. Because of this careless speech, we may hurt the feelings of others which may be the reason they stay away from us.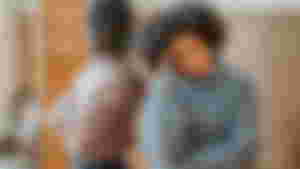 Image source from Canva
What are the effects of negative words?
• Promote unhealthy relationships.
• Can cause low self-esteem
• It can develop anxiety and depression.
• Source of conflict.
We don't want this to occur. But how can we prevent this from happening? How can we be more careful in speaking?
On today's troubling day, many are experiencing a downfall. Bullying, difficulties at home, pressure at school, stress at work, having a hard time coping with others, etc. Everyone needs the motivation to be strong in life. I remember the days when I was down and depressed, good words from others comforted me that time. Not every day we're okay. We need support and care from others. It can lift our confidence that we can work things out of control. We can make things right and everything will be okay. It can be motivational for us do to more and make an effort to try again.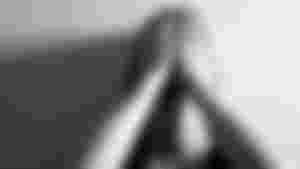 Image source from Canva
We should think first before speak out loud. Make sure that the things that we are talking about can be beneficial to them or if it won't hurt or offend them. Are we using the right tone while saying it? Should we assess first our intention or the reason why we saying this, to scold them or help them?
Not all the time we're the one who always talk, sometimes others needed a companion just to listen to them. They wanted to confess their feelings to feel better.
If we think about what pleasing word to say, we can choose the proper words that can be useful. Choose clear words that will reach the heart of the listener to make them feel that you care. Remember, a charming speech touches the heart. Your goal is to help and motivate others, so it's good to think and reflect first before speaking up.
Even though we have different races, views, upbringings, and feelings it's still important to be kind, respectful, and considerate of others' feelings. They will listen more when they feel our sincerity toward them. We are easier to talk to and be with. You must not to speak complacently even if you know each other for a long time. It is still better to be sensible when talking to someone.
Remember, an unbridled tongue is harmful. Words have a powerful effect. It can hurt, or it can heal. Always choose the positive one because everyone will benefit from it. We don't have to imitate what others are doing, it is better to be different for the betterment of one another. We can cheer one's spirit to be happy, positive and confident in these troubled days.
__________________________
Hi! Hope you like my work.
Let me hear your thoughts about this article, you can leave comments below. Thank you!
__________________________
Blog #17
September 21, 2022