Building Together: A Home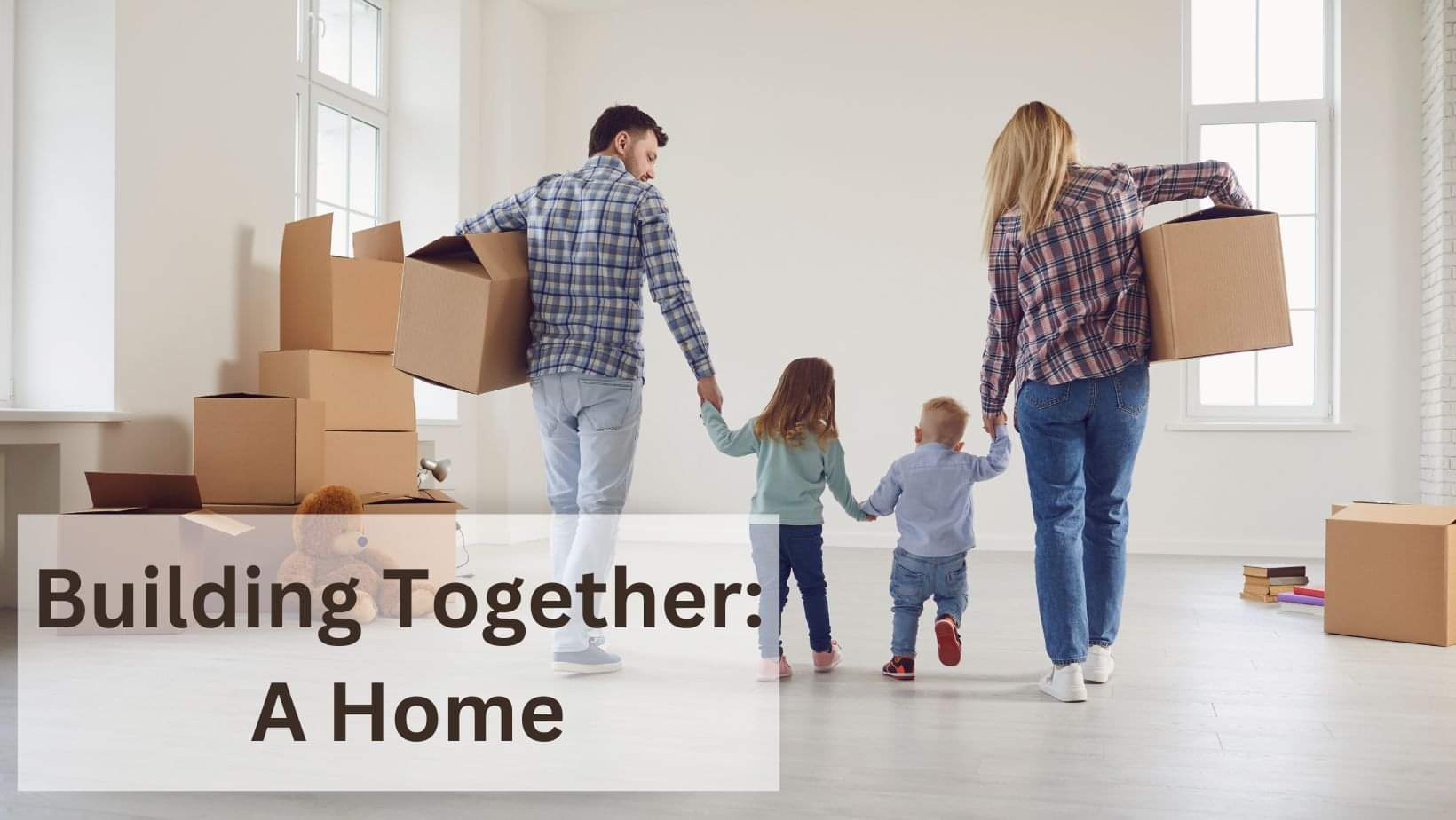 A house is made with walls and beams; a home is built with love and dreams.
- Ralph Waldo Emerson
A family needs to have a comfortable home to shelter in, a place of refuge during times of crisis.
When hubby and I started to have a family we worked together to have our own house. My hubby's family have a free space on their lot that we can use to build up. When we have our firstborn, she is 7 months old when we finish the 18 sqm house that we were building. It is not a big house but that's enough for 3 members of the family who are starting to build a sanctuary. In that small area, we have a small living room, a bedroom made of plywood, one bathroom and a small dining area and kitchen. I know my fellow countrymen can picture this in their minds. A typical house in our place in a small area.
But after 5 years, a blessing came, and we have a new member of the family. A baby boy came and we named him after my husband. Since a new member is added, it is apparent to have a bigger house. What can I say, a very good opportunity came, my father-in-law was building an apartment beside our house. My husband and I decided to make a deal with his father, we agreed that we are just the ones who will continue to work and finish the apartment beside our house. So, from the previous 18 square meters, it becomes 36 square meters, doubling the size of the previous. We have enough space and are more comfortable than before.
So hubby began to renovate our old house to look much bigger since there's still a divider on it. He wanted to take off the plywood (our old bedroom) to free up some space. Since the extended house that we took to on my in-laws will be our new bedroom now. When he takes off all the plywood, hubby started to repaint the whole house with a little help from me. I acted as his assistant in repainting the house. We started first the living area and then the kitchen and bedroom. We do have 2 bathrooms now, one in the kitchen area and the other one is on the bedroom.
I took some pictures of it 7 years ago when my hubby and I repainted it. We took our things to the centre of the house so we can manage to paint the walls freely.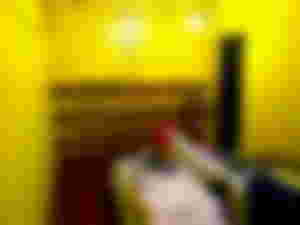 We also cover the window and the aircon so that it couldn't have yellow colour paint stain on their cover.
Then when the painting is over and already dried up, I manage to take places our things to their right spots. I first clean the living room. We have a long soft sofa at that time and simple small bookshelves.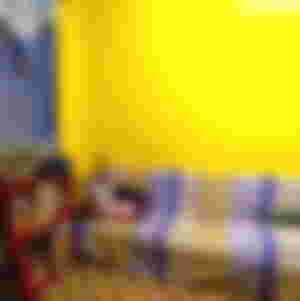 Then we arrange our dining area, which has much wider space now than before.
The images of the pictures above that I have shared with you changed as time passed by. We buy a new bench now to replace the old sofa, we added some cabinets in the kitchen and replace the old cabinet. The only thing that doesn't change is the colour of the wall, it remains colour yellow and from time to time, we repaint it to look new. And then, we added some wallpaper design to the bedroom and hubby made a customised bed for the kids and us. A double-deck bed with a pull-out bed under. He also created stairs for my daughter to easily climb on the upper deck. The building process of the double deck took him one month to finish because he did this in his free time every weekend.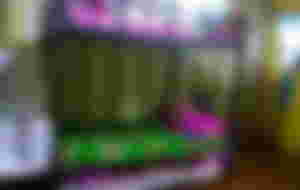 I just shared with you a glimpse of the past when hubby and I were renovating our home. But when you looked at the big picture the process is not easy. We do have ups and downs and struggles sometimes with a lack of money just to finish it off. In my 14 years of marriage, owning a house is an important factor in building a family, not just a family but a happy family. Both of us need to work as a team; planning, budgeting, raising a child and even in small things, like doing chores together.
Having a place to stay is one of the problems of the world nowadays. That's why the government is funding programs to alleviate this problem since they know the importance of having a house to stay in and a home to dwell in. It is really important to have a place to stay. It is part of the basic needs, humans should possess. Even though it's not our dream house, it is still a nice, comfortable and convenient place to stay.
This is one good reason why we should be thankful because of having a personally owned house. We have a home where we can teach our children to value what we have and to understand the importance of a loving and caring family.
We are not perfect individuals but we are trying our very best to have a home that can be a sanctuary for each member of the family where everyone feels loved, safe, supported and cared for.
Blog #22
October 10, 2022