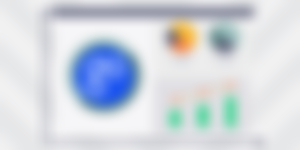 OmiseGo, or OMG, as its short form goes, is a cryptocurrency that follows a decentralized trading format. It works as a white-label wallet and has been built on the Ethereum blockchain by Omise. Omise is a financial services firm based in Thailand.
A white label wallet is a generic product that can be used by a lot of cryptocurrencies. It can be used to access and trade in different cryptocurrencies while retaining its independence.
The reason OmiseGo is valued is because of its feature allowing transfers between different blockchains without involving third-party exchanges. It also facilitates transfers between blockchains and traditional financial services like SWIFT and VISA. The OmiseGo platform is more practical for business use in real-time, as it is both quick and convenient.
OmiseGO is a public forum technology that was initially designed to work on Ethereum. Ethereum itself is an open-source, open blockchain technology with smart functionality. OmiseGo switched to its blockchain in 2018, designed for easy use, facilitating real real-time trading of assets between two or more users.
OmiseGo allows trading without needing the presence of a third party that other currencies usually require in places where such services are not developed. OMG makes it easier to do cross-format trading. People working across traditional currencies and cryptocurrencies find it convenient to use this network.

It can become an alternate platform for financial and digital commerce. OMG's services will mean that people will not have to go through the traditional bank, card, and commercial exchange platforms. The options for B2B commerce, e-commerce, remittances, and cross-format exchanges are infinite, along with the cost savings that OmiseGo offers.
The price of all commodities is dependent on the economic principles of demand and supply. If the demand is high or steady, the rate is constant. If there is an availability of a commodity and people do not need it or want to buy it (the demand is low), then its price falls.
In the case of cryptocurrency, we also see the number of tokens made, and in circulation to see how soon token scarcity will occur. If the company issued 1000 tokens and 800 are already in circulation, then it is just 200 tokens short of running out of supply if demand increases ( and it wants to circulate more).
If we do an OMG analysis, at the time of the launch of OmiseGo, the coin price was lower. However, after its initial Coin Offering, the coin opened up for trading, and its market capitalization was around $150 Mn. In September 2017, its price rose to $12.8, and market capitalization rose to $1 Bn. The price reached a high of $ 28 in 2018, but eventually dropped to $1 and even below,
The Omg price prediction depends upon the supply and demand of the OMG coins. If there is an availability of the OMG coins and little interest from buyers, the rice will fall, but if there is a higher demand for the currency, while less are available, then the price of OMG coins will increase.
The trading of bitcoin has been compared to the selling of gold since it is the only asset that has been used successfully as a hedge against political, economic, and other insecurities. Gold has proved its mettle as a store of value during uncertain times, and crypto is trying to match its efficiency.
Bitcoin is becoming popular because of its scarcity. There are currently around 20 million holders, and the entire bitcoin capitalization is about $226 Bn. With a limited number of coins, only a fraction of people can hold one coin.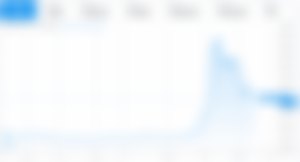 TradingView
It is challenging to make Omisego forecast as the coin is showing volatility. While I have been writing this, its price has risen from $1.5 to almost $5.7. this sustained spike is considered to be due to its recent approval for listing by the Financial Services Agency (FSA) of Japan. Japanese cryptocurrency exchange GMO Coin has since posted that it will list OMG on its trading platform.
This support makes the Omisego coin prognosis positive as an entirely new market opens up for the coin to trade and grow. Investors particularly welcomed the move, and Omg predictions have been increasing steadily since.
As the wildest Omisego predictions are working out to be accurate, it is essential to keep a level head and not to get carried away. Prices are already rising, and Omg coin forecasts are placing the settling price at either around $3.3 or $5.2. However, the volatility could also continue, and the price could rise too if it doesn't drop any further.
Keeping the current rising prices, you have to keep a strong management strategy when trading in this coin. If you are buying to hold, then look to buy as low as possible. If you are buying to make a short-term investment, go long (buy) as soon as your pocket permits, preferably during a price dip. Once you have bought the coin, hold for as long as you want to. All the information points to sustained growth in prices at present.
OMG Coin projections are robust as the prices are anticipated to rise by at least 10-100 times by 2023. Omg projections are positive over the long run as well with forecasts giving price ranges of 100 times over existing prices.
Compared to the other options in the cryptocurrency world, the OmiseGo coins are better managed and are performing well and steadily. The support from the Ethereum network is helping it consolidate its footing in the crypto universe.
While the coin is going through a quick movement in the trading arena and buying this high is not a good option, I would suggest that you do your research, and if you decide to buy the coin, keep an eye on it to either stabilize or to reach a dip so that they can buy-in.
The Omg prognosis is healthy and considering that the coin is almost 2/3 out in the market, the supply is close to becoming scarce. Also, the currency is showing better performance than similar cryptocurrencies in its peer group. It is also getting responses from the businesses that it is supporting. The long term picture seems good, and the price predictions are also good. OmiseGo is poised to be a solid cryptocurrency investment.
While OMG does seem to have a bright future and its partnering with real-time businesses and to show good potential, however, investments should be made based on your research and findings. Investments made without proper research and advice of your independent financial advisor can turn against expectations.