Before him, composers wrote works for religious ceremonies, but also to entertain people. With his opus, he started listening to music for his own "benefit" and pleasure. He made music more independent of social or religious purposes. One of the greatest composers of all time, a music giant whose compositions are the basis of classical music and still delight fans of music around the world - Ludwig Van Beethoven.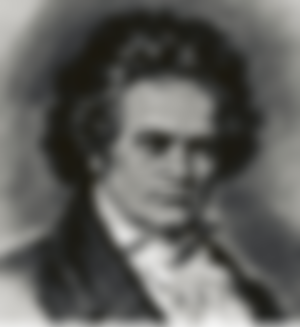 Ludwig Van Beethoven, a dominant musical figure in the transition period between classicism and romanticism and one of the greatest composers of all time, was born in December 1770 in Bonn. The exact date of birth is not known, but it is believed that Ludwig was born on December 16, because there is precise information that he was baptized on the 17th and that it was "the day after the birth". His parents, Johan and Marija, were very happy and excited, but at the same time they were afraid for their son's future. The boy was quite capricious and stubborn from a young age and gave birth to many health problems, of which his hearing impairment caused the biggest problems. He came from a Flemish family, and inherited his talent for music from his father, who worked as a court musician in Bonn. The stubborn little boy received a lot of attention from family and friends, and that pleased him, especially because he was ill and in poor health. However, although everything seemed idyllic on the outside, the family had a lot of problems - the mother was often ill, and the father was an alcoholic.
Encounter with the piano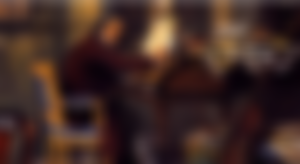 Beethoven, who is the subject of our story, is actually the THIRD Ludwig Van Beethoven in his family. The first was his grandfather, a famous Bonn musician, and the second was his older brother who died just six days after birth. For Beethoven's great success in the world of music, perhaps the most deserving is his father, who noticed early on that the boy has a tendency to dance and that he feels the rhythm well. Little Ludwig was less than two years old when his father literally "stood over his head" until the boy rehearsed the notes to perfection, because he was fascinated by the "miracle of a child" - Mozart, who composed the first song at the age of six. Ludwig's neighbors later claimed to remember Beethoven as an unfortunate boy standing on a bench to reach for piano keys and crying trying to play while his father "watched" over him. Because of so much exercise, he was often too tired for school.
Encounter with Mozart - urban legend or reality?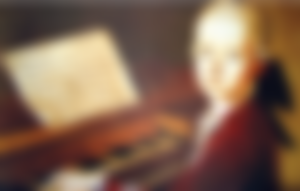 Ludwig left school at the age of 11 to help his family, so he never learned to multiply and divide. If he had to multiply 6x5, for example, he would do it "by hand" - he would put 5 coffee beans in 6 containers and then count it all to come up with the correct solution. He quickly became the second organist in the court and began to receive a monthly salary. When he was only 13 years old, he played harpsichord and viola in the election orchestra of the court and was engaged in composing various chamber musical works. When he first visited Vienna, he was 17 years old and was supposed to play for Mozart. No one knows how their meeting went, not even if it really happened, but an urban legend says that Mozart came out of the room with the words: "Watch out for this little one! One day he will give the world something to talk about. ". At the age of 29, Beethoven began working on his First Symphony and finished it the following year. The successful premiere was performed on April 2, 1799.
Disease
He moved to Vienna in his early twenties, when he learned music from the famous Josef Haydn, when they called him "the father of the symphony". As Beethoven was known for his stubbornness and supernatural nature, the two greats did not like each other very much and were reluctant to hold classes. Beethoven has had health problems since he was born - in addition to hearing damage, he has suffered from rheumatism, fever, skin diseases, various infections, problems with arteries, jaundice, chronic hepatitis and liver cirrhosis. He began to become deaf suddenly at the age of 27. Although the harpsichord was the most popular instrument in his time, Beethoven opted for the piano because it was, as he put it, "easier to work with." Ludwig created from his early youth until his early thirties, when he began to lose his hearing, so over time he learned to compose "on his own", without being able to hear a single tone, relying on his institution and memory. It is interesting that he created his most brilliant works almost completely deaf. He has always been known for improvisation, so probably due to that fact, it was easier for him to compose in old age, when he almost completely lost his sense of hearing.
Frowning genius
Beethoven is remembered as a rather impulsive and angry man. This was probably due to the fact that he was deaf and had been suffering from severe stomach pains for decades. He could fire and shout at people for seemingly no reason. He would stop playing the piano if the audience chatted with each other or if he did not get full attention. He did not obey the rules of conduct that applied to the majority and he despised norms and prohibitions. The best evidence of how far this went is the fact that Archduke Rudolf issued an order to the usual rules of court conduct do not apply to Beethoven. He had changeable luck with women - some admired him for his genius, others thought he was disgusting. They often called him "ugly and crazy." His masterpiece "Sonata of the Moon" is dedicated to Beethoven's student Julia Guicardi. However, he hated giving piano lessons, so he gladly did so only to very talented students or attractive female students. The main inspiration for the famous Ninth Symphony was the "Ode to Joy" by the poet Friedrich Schiller.
Premature death
Beethoven's focus on the developmental part of his musical work will, like other innovations, set a trend that later composers will follow. Beethoven developed a completely original style of music, reflecting his sufferings and joys through it. His work represents a culmination in the development of sound music and is one of the key development trends in the history of music. Undoubtedly, he is one of the greatest composers of all time, a music giant whose compositions are the basis of classical music, but even today they delight fans of musical art all over the world.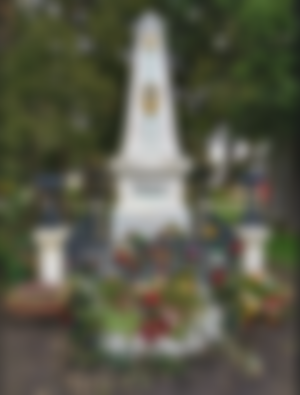 The disease eventually won. Ludwig van Beroven died at the age of 57 in Vienna, on March 26, 1827. It is interesting that on the night he died, the sky above Vienna "went wild". It was, they say, an unprecedented thunderstorm. He was buried in Vienna, and the funeral was attended by more than 20,000 people. His monument simply says - "Beethoven".