In the First World War, dozens of brave Australians: doctors, nurses and support staff - provided much-needed humanitarian aid to the Kingdom of Serbia. These fearless women volunteered to serve on the Serbian front, to provide the necessary medical assistance to Serbian soldiers and civilians. Most of the volunteer women from Australia chose to serve with the medical organization of the Scottish Women's Hospital (SCB), while one number was an integral part of the British Red Cross and the Serbian Army. Their contribution has significantly improved the level and quality of health services provided to military and civilian wounded.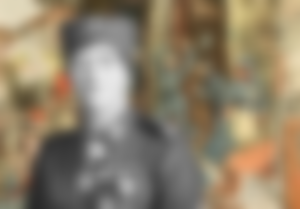 Thus, although it happened a century ago, the story of Olive King and her amazing feats is still interesting and inspiring today. Olive King was born on June 30, 1885, in the Sydney suburb of Croydon. When she was fifteen, her mother died, so she and her older sister were raised by their father, Sir George Kelso King, a successful businessman and philanthropist. The deep love and devotion that Olive nurtured towards her father determined her life direction. She completed her secondary education at a prestigious Sydney high school, and graduated from college in Dresden, Germany. With an adventurous spirit and strong will, she was a great mountaineer, a world traveler with a sense of foreign languages ​​and a great connoisseur and lover of motoring. In her late twenties, she went to live with her sister in England, just as World War I broke out.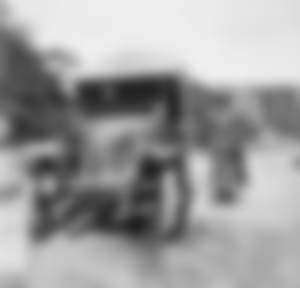 Determined to help and support the Allied war efforts, she voluntarily decides to become an ambulance driver. As the army bought all the vehicles, Oliv took a used van from her money, rearranged it for the needs of an ambulance and named it "Elephant Ella". At the beginning of 1915, she joined the Allied Polish Medical Service, and then moved to the Scottish Women's Hospital. This hospital was founded by Scottish women on the model of similar hospitals in France, Russia… The hospital aimed to help Allied military forces on all fronts on which war was fought in Europe, and especially the Kingdom of Serbia, since it entered a new war after the Balkan wars. less armed, less prepared and with insufficient sanitation.
In mid-May 1916, Kelsova was given the opportunity to be a driver in the Serbian army on the Thessaloniki front, which was created in 1915 as an attempt by the allies to help the Serbian army. Thus, she joined the unit of Colonel Dr. Roman Sondermayer, who after the dismissal of Dr. Lazar Genčić in 1916, became the Chief of Sanitation of the Supreme Command. She drove an ambulance with registration number 3. In April 1917, she was promoted and proclaimed a sergeant. In the meantime, she also learned the Serbian language, and the story says that she was a favorite among soldiers and refugees because she was charming, witty and always in a good mood. According to Colonel Sondermayer, many soldiers were in love with her, but above all they were impressed by her courage and cheerful spirit. She showed extraordinary heroism during the great fire in Thessaloniki, which was accidentally caused by French soldiers on August 18, 1917. She drove for twenty hours non-stop, transporting people to safety. She was awarded the Order of Miloš Obilić for Courage and the Order of Saint Sava.
Great even after the war!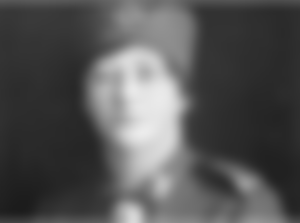 Like many who came to this area as volunteers, Oliv did not want to leave Serbia after the war. At the end of 1918, with the generous help of a rich father and the citizens of Sydney, she opened seventeen mobile canteens to help the most endangered Serbs, providing them with medicine, food and clothes. Her father founded a fund to open canteens. More than £ 10,000 has been raised. Canteens were opened in Belgrade, Kraljevo, Nis, Kragujevac… At the end of 1920, the canteens stopped working, because there was no need for them anymore. Oliv gave all the money from the fund to the University of Belgrade, the Children's Hospital in Sremska Kamenica and humanitarian organizations in Sarajevo. She completed her mission and returned to her native Sydney. Before that, "for the love of Serbs and humanitarian work", King Alexander awarded her the Royal Order of Saint Sava.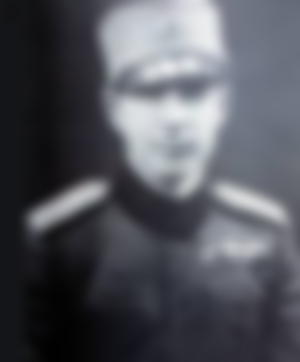 Among the numerous photographs that testify to the life of this Australian is a photograph of a Serbian army officer, Milan Jovicic, whom she fell in love with and never regretted, even when he married another girl.
Upon her return to Australia, Olive King was an active member of the Girl Guides Australia organization, where, among other things, she gave speeches about the experience gained during the war. Until the end of her life, she was engaged in humanitarian work. She never married. She moved to Melbourne in 1956, where she died on November 1, 1958. The life of Olive May King was mostly learned from numerous letters she sent from Serbia to her father and sisters. They were published after her death by her sister, the historian Hazel King, in her book One Woman at War.
A guest at King Alexander's wedding!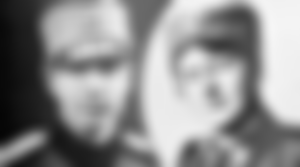 Serbian Sergeant Olive King visited Serbia only once after returning to Australia, when she attended his wedding to Queen Maria with her father and stepmother as a special guest of King Alexander I Karadjordjevic. They say that was the last time she saw her beloved captain Milan Jovičić. She remained friends with him and continued long-term correspondence, but they never met again. He got married and progressed in his career. She never married. She kept Milan's picture in her bedroom for the rest of her life. That picture, in that place, literally spoke more than a thousand words.