Wealthy Americans and department store owners Macy's Ida and Isidor Strauss sank along with the Titanic on this day 105 years ago. Ida didn't want to leave her husband, she went to his death with him ...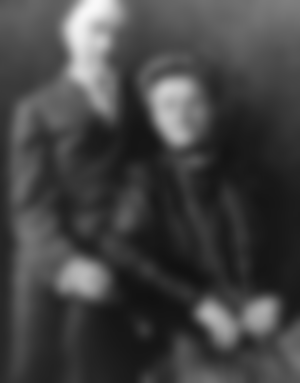 The Titanic was sinking, and millionaire Isidor Strauss wanted to send his wife into one of the lifeboats. He wanted his beloved wife with whom he had been married for 40 years to be saved. As they waited for her to board boat number 8 she changed her mind. She had almost entered, but changed her mind abruptly. She told him: "We have lived together for many years. I will not separate from my husband now. As we lived, so we will die - together - said Ida, and this was witnessed by many who were already in the boat. Although her husband begged her to save herself, Ida did not change her mind.She gave her maid a fur coat saying simply that "she will not need it" and placed her in a boat and then withdrew with her husband.The last time they were seen sitting on the deck and holding holding hands as everything around them collapses and disappears into the icy waters of the Atlantic Ocean, so together they went to their deaths ...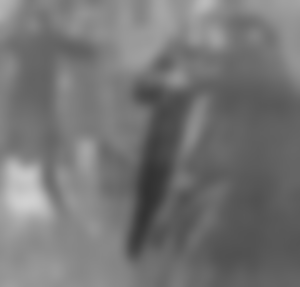 They rarely separated!
And Ida and Isidor, owners of Macy's department store chain, were known for their love and affection. They always traveled together everywhere, and when they were not together because of Isidor's business commitments they would write long letters to each other every day. It seemed, their friends said, that they simply enjoyed each other's company and that it was best for them when they were together.
Ida married four-year-old Isidore when she was 22 years old. In a harmonious marriage filled with love, they had seven children, one of whom died as a baby.
'As we have lived, so shall we die.'
In early 1912, the couple went to spend the first winter months in Europe. They spent most of their time in France and then decided to return home in early April. They boarded the Titanic. When he hit the iceberg it was decided that the women and children go first.
At that time, 67-year-old Isidore was offered to board the lifeboat number 8 together with his wife, which was entered only by the elite. But Isidore did not want to. He said, 'I don't want to go before other men.' Ida insisted that their maid, Ellen Bird, get into the boat, but she refused. Ida then gave her her fur coat, telling her to take it because she would no longer need it and ordered her to save herself.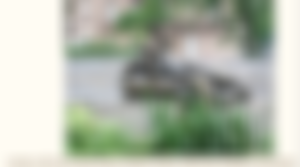 Colonel Gracie, who was boarding the passengers, tried to persuade Ida Strauss to enter, as did the other passengers, but she refused to be separated from her husband."Please, dear, get on the ship," Isidore begged. But Ida was determined.She said: Isidore, as we lived, so we will die. Together.Ida's body was never found
When the surviving passengers of the ship "Carpathia" arrived in New York, many, including the maid Ellen, told reporters the story of Isidore and Ida Strauss, calling it "the most incredible example of love and affection" and it spread around the world at lightning speed. Rabbis recounted it to the faithful during services in synagogues, newspapers wrote about it, and even a song was dedicated to them - "The Catastrophe of the Titanic", which was popular among American Jews.
Ida and Isidor Staruss were last seen embracing on the deck of the Titanic. Witnesses described the scene as 'the most significant exhibition of love and loyalty' Isidore's body was later found and buried in New York, but Idino never did.