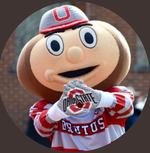 So most everything I cook is considered "Southern Food" which is what I grew up on and what I love to eat . Today I'm going to share how I cook what is probably the all time most popular "hillbilly food" because its cheap and its delicious. So lets get right to it Soup Beans, Cornbread, and Fried Taters. BTW I am a true hillbilly and we don't measure nothing. Everything we cook is done by eyeballing and feel 😂🤣😂.
So very first thing is you want to rinse off your pinto beans really well to get all the dirt and debris off them. From here I put them in a crockpot and fill it up with water to soak for 12 to 16 hours. It is very important to soak your beans because they will soften and swell up which helps them to become really tender when they are finished cooking. So the next day I will rinse them again, add clean water, and start cooking. I cook my beans in my crockpot on high. The longer you soak and cook your beans the better they will be. I also add bacon or fatback about halfway through the cooking process. I like to cook my beans for 12 hours or so then let them cool down. Once they cool I will put them in the fridge for a couple of hours sometimes overnight. I do this because somethings just seem to taste better to me as leftovers. I like soup beans, chilli, and spaghetti like this but it just the way I prefer them you can skip this step if you want. When I pull them out of the fridge I warm them back up on high for a few hours.
While my beans are warming back up I start my cornbread. I use 1/2 cornmeal, 1/2 self rising flour, some bacon grease (you can use vegetable oil instead), 1 or 2 eggs depending on the amount I'm making. and milk. I mix the dry ingredients in a bowl. Then I add the bacon grease and stir it up. Next I add the egg mix it up. Last but not least I add just enough milk to give me a thick wet mix but not runny. I preheat my oven to 425 with a well greased cast iron skillet in it. Once the oven is heated up I take the cast iron skillet out grease it up again and add my cornbread mix. I cook it for 20 to 25 minutes or till it nice a golden brown on top. You can also stick the cornbread with a fork to make sure the middle is done. 
Now while my beans and cornbread are cooking I'll start the taters. I peel and cut the potatoes then toss in olive oil. I always cook my potatoes in my basket air fryer at 400 for 20 to 22 minutes and shake them well halfway through.
When it's all finished you end up with something similar to my picture. I always salt and pepper to taste, add onions, and a little yellow mustard again its just the way I prefer them. Only thing left to do is eat like a "real hillbilly" 😂🤣😂. Hope this helps y'all out.