Christians: Learning To Hear What God Speaks Instead Of What I Want To Hear Part 2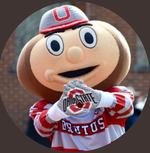 Learning To Hear What God Speaks Instead Of What I Want To Hear Part 2
By buckeyebkd 
---
This has without a doubt been the roughest year of my life. If it wasn't for my personal relationship with my Lord and Savior Jesus Christ I would have given up a long time ago.
So in my last post I wrote about my experiences when my older brother passed away at the end of March. Now I'm going to fast forward about 3 months and share some other things God has spoken to me.
Around the end of June I was at church on a Sunday morning and during the worship service God plainly spoke to me. He said "Get ready it's coming". God also laid it in my spirit to speak these words to another person in the church. I'm not one to really do things like this so I just ignored it. Then God again spoke to me this time telling me exactly what else to say to the other person "Get ready it's coming. I don't know what it is. I don't know if it's something you've been praying about or not. All I know is God wants me to tell you Get ready it's coming."  Again I was disobedient and ignored it. So now the singing was coming to an end and we had a guest preacher that morning. When he started preaching one of the first things he said was "God just spoke to me and He's wanting to say "Get ready it's coming". I almost hit the floor. This just goes to prove that when God wants you to do something and you're not obedient he will use someone else to get His message across. For the next week or so I was feeling pretty low and down on myself. I kept praying to God saying that if he chose to use me again I would be obedient. 
Around the beginning of August I was in church on a Sunday morning and the person that God wanting me to speak to had an unexpected death in their family. At one point in the service the pastor had this person come up to the front so we all could pray for them and their family. During the next worship song God spoke to me again "Get ready it's coming". My eyes immediately went to this person and God spoke some more. "Get ready it's coming. Just like Joshua and the children of Israel when Moses passed you will have a time of grieving and mourning but after that you will step into your Promise Land. You are going to receive things that you've been praying for and so much more. This time next year your going to look back and be amazed at the things that come to past. But know this that these things are just the beginning. This is just a small fraction of what's to come." Well after my huge failure the last time all I wanted was to be obedient and let God use me as a willing vessel. I immediately went to step out into the aisle to speak this to the person and my legs almost went out from under me. God spoke again "NO. Now is not the time."  Again all I wanted to do is be obedient so even though I didn't understand why this time I obeyed.
Towards the end of September I received word that in Tennessee my mom, my dad, my brother, and my sister in law all had contracted COVID. I messaged my dad to see how they were doing and all he said was "so far so good". At church we were getting ready to start our annual campmeeting. This year for the second year in a row it was being held under a tent for an old fashioned tent revival. This whole time I had been holding on to what God had spoke to me and I was waiting for him to say "ok it's time". During the second service of campmeeting some things happened with the other person that made me question them. I for the life of me couldn't understand how God was going to use them the way He said He was after some of the things that I witnessed. All I could think was it's not up to me to understand but I just need to be still and wait on God. The last service of campmeeting was on a Friday night and the preacher that night was the same one that was preaching back in June that delivered the word from God "Get ready it's coming" that I had refused to do. That night I received a call during service from my sister Kayla saying that my brother Phillip was rushing my parents to the ER because of the condition they were in from COVID. She asked me to stand in prayer for them and I did.
At the ER they gave both my parents infusions. My mom started feeling better right away but my dad was still in bad shape. They released my mom but dad had to be admitted. As a family we begun to pray for dad to be healed. After a few days my dad hadn't got any better and the doctors decided to place him on a vent. Things just kept going down hill and all we could do as a family was pray. One day as I was praying God spoke to me that "all He was doing was waiting on dad". I didn't know what exactly He was waiting on dad for but I felt in my spirit that once it happened God would release his healing. About a week or so later the doctors called the family in saying that dad didn't have much time left. (I'm leaving out a lot of this story because honestly it's still very painful for me.) My sister Kayla went to see my dad on Tuesday night October the 12th. She told him that God had told her that He had already forgiven dad over somethings but dad hadn't forgiven himself. She asked dad if he could forgive himself and he responded (by blinking his eyes) yes. My wife and I got to Tennessee that Tuesday night late so we had to wait till Wednesday morning before we could see him. The doctors were wanting us to decide how they would go forward with dad because he had been on the vent for 17 days at that point. On the way back to my parents house from the hospital my mom and little sister prayed. The Holy Ghost spoke and told them it was time to take dad off the vent. So the next morning October 13th we went as a family to the hospital and let them know our decision. We each spent some time with him alone before they removed the breathing tube. After they removed the vent we all went back in as a family and spent the last hour or so of dads life with him. Again I was praying to God "this isn't the way it's supposed to happen. You were just waiting on him and he was supposed to be healed. Dad's nurse who was a Christian lady and prayed for dad everytime she came into his room came in to tell us he was gone. Her exact words were "he's received his healing". 
Dad's funeral was to be held in West Virginia the following Sunday. My wife, my daughter, and I started out from Columbus Ohio to Mingo County West Virginia on Saturday morning. As I laid in the backseat going over the events of the last year in my head it all just seemed unreal. Then God brought back to my memory the word that he had spoken to me in August. He told me that he didn't let me speak these words to the other person because it wasn't meant for them but instead it was meant for me. Right now I'm still in a time of grieving and mourning and I don't know how long this will last. All I do know is I'm truly looking forward to stepping into my Promise Land very soon.
I want to end by giving honor where honor is due. Thank you Abba Father for keeping your hand upon me and my life. Thank you Jesus for being my Lord and Savior and for dying on the cross so that I could have eternal life. Thank you Holy Spirit for giving me guidance, discipline, comfort, and for being so much more to me than just a tongue talker.