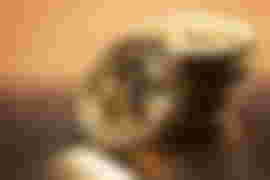 Cryptocurrency is an internet-based medium of exchange which uses cryptographical functions to conduct financial transactions.

The most important feature of a cryptocurrency is that it is not controlled by any central authority: the decentralized nature of the blockchain makes cryptocurrencies theoretically immune to the old ways of government control and interference.

Cryptocurrencies can be sent directly between two parties via the use of private and public keys. These transfers can be done with minimal processing fees, allowing users to avoid the steep fees charged by traditional financial institutions.
Today cryptocurrencies (Buy Crypto) have become a global phenomenon known to most people. In this guide, we are going to tell you all that you need to know about cryptocurrencies and the sheer that they can bring into the global economic system.
More than 10,000 different cryptocurrencies are traded publicly, according to CoinMarketCap.com, a market research website. And cryptocurrencies continue to proliferate, raising money through initial coin offerings, or ICOs. The total value of all cryptocurrencies on May 27, 2021, was more than $1.7 trillion — down from April high of $2.2 trillion, according to CoinMarketCap. The total value of all bitcoins, the most popular digital currency, was pegged at about $735 billion — down from April high of $1.2 trillion.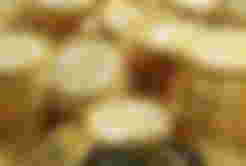 Cryptocurrencies appeal to their supporters for a variety of reasons. Here are some of the most popular:
Supporters see cryptocurrencies such as Bitcoin as the currency of the future and are racing to buy them now, presumably before they become more valuable
Some supporters like the fact that cryptocurrency removes central banks from managing the money supply, since over time these banks tend to reduce the value of money via inflation
Other supporters like the technology behind cryptocurrencies, the blockchain, because it's a decentralized processing and recording system and can be more secure than traditional payment systems
Some speculators like cryptocurrencies because they're going up in value and have no interest in the currencies' long-term acceptance as a way to move money.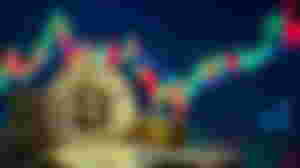 Cryptocurrencies may go up in value, but many investors see them as mere speculations, not real investments. The reason? Just like real currencies, cryptocurrencies generate no cash flow, so for you to profit, someone has to pay more for the currency than you did.
That's what's called "the greater fool" theory of investment. Contrast that to a well-managed business, which increases its value over time by growing the profitability and cash flow of the operation.
"For those who see cryptocurrencies such as bitcoin as the currency of the future, it should be noted that a currency needs stability."
As NerdWallet writers have noted, cryptocurrencies such as Bitcoin may not be that safe, and some notable voices in the investment community have advised would-be investors to steer clear of them. Of particular note, legendary investor Warren Buffett compared Bitcoin to paper checks: "It's a very effective way of transmitting money and you can do it anonymously and all that. A check is a way of transmitting money too. Are checks worth a whole lot of money? Just because they can transmit money?"
For those who see cryptocurrencies such as Bitcoin as the currency of the future, it should be noted that a currency needs stability so that merchants and consumers can determine what a fair price is for goods. Bitcoin and other cryptocurrencies have been anything but stable through much of their history. For example, while Bitcoin traded at close to $20,000 in December 2017, its value then dropped to as low as about $3,200 a year later. By December 2020, it was trading at record levels again.
This price volatility creates a conundrum. If bitcoins might be worth a lot more in the future, people are less likely to spend and circulate them today, making them less viable as a currency. Why spend a bitcoin when it could be worth three times the value next year?
Reality of cryptocurrencies.
There's no question that they're legal in the United States, though China has essentially banned their use, and ultimately whether they're legal depends on each individual country. Also be sure to consider how to protect yourself from fraudsters who see cryptocurrencies as an opportunity to bilk investors. As always, buyer beware.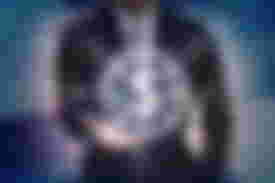 If you're looking to buy a cryptocurrency in an ICO, read the fine print in the company's prospectus for this information:
Who owns the company? An identifiable and well-known owner is a positive sign.
Are there other major investors who are investing in it? It's a good sign if other well-known investors want a piece of the currency.
Will you own a stake in the company or just currency or tokens? This distinction is important. Owning a stake means you get to participate in its earnings (you're an owner), while buying tokens simply means you're entitled to use them, like chips in a casino.
Is the currency already developed, or is the company looking to raise money to develop it? The further along the product, the less risky it is.
It can take a lot of work to comb through a prospectus; the more detail it has, the better your chances it's legitimate. But even legitimacy doesn't mean the currency will succeed. That's an entirely separate question, and that requires a lot of market savvy.
But beyond those concerns, just having cryptocurrency exposes you to the risk of theft, as hackers try to penetrate the computer networks that maintain your assets. One high-profile exchange declared bankruptcy in 2014 after hackers stole hundreds of millions of dollars in bitcoins. Those aren't typical risks for investing in stocks and funds on major U.S. exchanges.
Thanks!