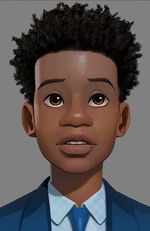 Cover photo by Kat J on Unsplash
Childhood was okay while it lasted. Sometimes, We find ourselves daydreaming about the past with a smile on our faces. But it isn't the same for others. Some people never want to remember their childhood because of the memories from their parent's actions.
Warning! What comes up next may seem like cringe to some readers!!!!
I will use a story to explain what I meant by "Parents' actions" right now.
Story
There was this boy. Being the first child given birth to, he had a lot on his plate. He had to be the one that his siblings would look up to and, he had to be the most responsible one amongst them. His parents had high expectations for him even at a young age. As time went on, his parents noticed that he started getting low grades at school.

When his father heard this, he called his son over and whooped him with a belt. The father wasn't well educated. He was only able to go to grade school. His parents didn't have enough money to keep funding his academic study, so they had to cut him off school and send him to work as a slave to a rich man. Some years later, he left the rich man to look for a job in the city. His father became a well-known businessman and a very wealthy one at that.

His father only knew that hitting a child would make them learn better. It's a result of his time as a slave. He would get hit every time he did something wrong.

The son had thoughts of leaving the house and never coming back. He would cry himself to sleep every day and develops nothing but hate towards his father.

Years passed and, the son was 14 years of age at the time. He started to make plans on how to get rid of his dad. His dad never told him the story of his childhood because he didn't know how to speak English fluently. His dad still kept hitting him because he wanted the best from him and, his son wasn't doing that.

The son would go to school with scabs and bruises all over his body.

And his friends would try and ask whats happened but, he'd ignore them. He got home from school and saw his dad drinking. His dad saw his son and threw the bottle of alcohol at him and, he yelled," you are a disgrace to me."'

His son left the house and sat on the porch crying. His mom rushed out when she heard the bottle break and, she was shoved aside by her drunk husband. She then found her son crying and sat beside him to comfort him. She explained everything about his dad to him and, the son was shocked by the story. The dad saw them from the window and shut the window blind.

The next day, The son started to study and do everything his dad told him to do. The dad met his wife and asked, "what did you say to him that made him do all this?"

His wife smiled at him and said, "I helped you to do what you couldn't..."

I talked to him.
End of Story.
In the story, The father did three things that some parents do to their kids that could cause them to have bad memories from their childhood. These include:
· Hitting a child: doing this for reasons that could be handled by speaking to them is wrong. Parents should learn to communicate and understand the child rather than hitting the child.
· Drinking excessively: Parents that abuse alcohol in front of their children expose them to it. When parents take Alcohol to the point of drunkness in front of the little ones isn't advisory at all. It is best to keep it away to ensure you have a good relationship with your child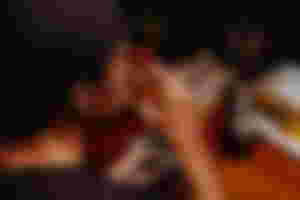 Photo by Taylor Brandon on Unsplash
· Insulting your children: Abusing your children with words affects them both emotionally and psychologically. Parents should try their best to abstain from anything that would make them insult their children because if they don't, It makes the child have long-term effects, like uneasiness, low self-regard, and increased hostility.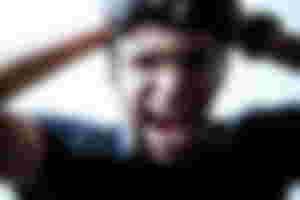 Photo by Yogendra Singh on Unsplash

Sorry but I think it's time to say goodbye, But if you liked the read and want to get notified when I post. You could feel free to leave a thumbs up and hit the subscribe button below. 

Bread Sold😂!!!