Thank you to the Bitcoin Cash community!
My name is Brandon Hernandez, I'm a web designer who works for Solomon Pierce. I've worked designing a few websites on the BCH ecosystem such as AnyHedge, General Protocol, Bitcoin Bileto, Venezuela Workers, and more.
First off, I want to say thanks to all the Bitcoin Cash community for the positive impact it had on my life. A few months back a friend named Oscar Salas, a well-known member of the BCH community, helped me to do a small BCH fund to help my mom with a difficult health situation. A few members of the BCH ecosystem donated a considerate amount of money to support me through this hard time. Based on that, I want to specially say thanks to John Nieri (emergent_reasons) and Josh Green for donating to the cause, while also sending my gratitudes to imaginary username, Don Wonton and Collin Enstad for helping to exchange the BCH received to USD.
With the money we managed to collect, I was able to help my mother who was in a critical health situation that could end in her death. With the total amount of $4.500, my mother was able to recover in a hospital and get treatment. Also, with that money plus some personal savings from my work, we managed to do some procedures that were supposed to completely heal her. To be more specific she had to go through a cardiac catheterization and an angioplasty, surgeries to diagnose and heal her heart problems.
In the process of the cardiac catheterization, the doctors discovered that they wouldn't be able to proceed with the angioplasty. After that, they suggest another surgery that fits better based on the current situation but it increased the cost extremely. The current budget for my mom's new surgery is $14.500 but they are asking 70% in advance to proceed while paying the rest on monthly basis.
I'm aiming to only pay the 70% payment upfront, for now, so with my current savings, my mom would only need $6.000. The surgery that my mom currently needs is a Coronary Artery Revascularization, that by executing we hope to save her life.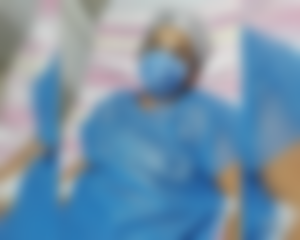 If you would like to support my mom, feel free to donate to this address:
bitcoincash:qp84d23ejuh895a9ug2sutsvt2vmm2nnq5pz9g85kg
Contact me on my Telegram @brandonjhz for any extra personal information. Also, if you can afford to donate a considerate amount, we can discuss in private to work on any project you currently have related to the areas I can perform professionally. If that's the case, please contact me privately.
Again, thanks to everyone that helped me in the past and the people who might be able to help me right now. I know this is too much to ask, but I am a little desperate to help mom in this hard moment. I only wish the best to everyone and for no one to go through a similar circumstance.
Thanks,
Brandon Hernandez