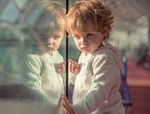 I rewatched the movie (The Godfather), starring Marlon Brando, which was described as one of the greatest films in Hollywood history, when I learned that he refused to attend the Oscar ceremony and received the award for which all critics had deservedly nominated him, sending a letter, in which he justified his boycott and rejection of the award by what you are doing The United States of smear campaigns and inhumane siege against the Red Indians!
I later researched to find that a number of famous writers, intellectuals, and artists have held this position from various awards due to the positions they hold in opposition to their governments, or the policies pursued by their countries against principles they believe in, and the truth is that only art and literature can be a high lever to proclaim and exalt thus. Positions and voices so powerful. When Marlon Brando refused the award, 80 million people listened to his speech that night, who were watching the ceremony in 1973!
In 1925 the Swedish Academy of Sciences awarded the Nobel Prize in Literature to the writer Bernard Shaw, but he refused the award that every writer dreams of, thus being the first to refuse the award since its inception in 1901. A person who has actually reached safety and is no longer in danger." Although he returned and received it in the following year, 1926, refusing to accept its monetary value.
The famous French writer Jean-Paul Sartre rejected the 1964 Nobel because of his position on all official awards.
In 1958, the Soviet Union forced the Russian writer Boris Pasternak to refuse the Nobel Prize given to him for his novel "Doctor Zhivago".
The French thinker Emile Soran refused to receive a prestigious award as well, based on his conviction that awards serve to devote the creator, which Soran rejects.