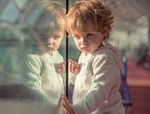 Where is the problem of free thinking and expressing opinion in a safe manner without hesitation, and then transforming thinking about the life issues that people live and the life problems they face from the traditional or emotional way, to another way of thinking that depends on self-criticism and objectivity? How can we educate the critical mind of our current generations in a way that is far from subjectivity, fanaticism, strictness and convulsions?
It is not a luxury or a desire to change or in line with others. It is true that free thinking and a critical mind are an indicator of the development of society with all mechanisms of work, education, dealings, study curricula, methods of education and ..., but the matter is more than just proving that we are changing to keep pace with others. The issue lies in Conviction and belief that this is the only way towards intellectually advanced societies, safe from extremism, confusion and wasting time in search of meaning! Where it makes no sense for any society that does not know how to respect freedoms.
In the West, which we always compare ourselves to in the field of scientific, literary, cultural and artistic excellence, they did not achieve this superiority except by approving freedoms as a main clause in every field, starting with the family, raising children, and students in school, even the practices of other institutions in the state, and without releasing freedoms. The mind would not go, and the mind would see what others did not see!
It is said: "Only those who have drowned enough, talk about things in a clear depth." Therefore, only those who have experienced authoritarianism and backwardness due to the lack of freedoms cling to it as the only way to change and find critical and thinking minds in a way that opens to the world as a sky with no sides!
The critical approach needs open minds that are willing to criticize, examine, sifter, and judge everything. Therefore, this approach prevailed in the West in the wake of the Renaissance, the Age of Enlightenment, geographical discoveries, and the disengagement between the church and society, meaning that the approach of criticism, deconstruction and reconstruction is an integrated context that needed a historical context that came As a result of a tremendous social development that included everything in Europe and the West in general, the matter does not happen by imitation, but by working on developing the conditions that generate that state of civilization and not obstructing it.