The Algorand project talked about adding 6 million users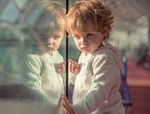 Representatives of the Algorand cryptocurrency project said that in 2022, 6 million new accounts were registered in their network. Analysts emphasized that on January 1 this year, the number of users reached 17.37 million. As of March 10, 2022, their number increased to 23.55 million.
According to AlgoExplorer, the growth rate was 35%.Market experts said that one of the reasons for the sharp increase in interest in the cryptocurrency project could be the latest network update made by the product developers. Now decentralized applications (dApps) based on Algorand have become compatible with other blockchains, and also have the ability to work in low-power environments.
In addition, experts noted that many users expect the implementation of a new functionality called London Bridge. It will act as a bridge to connect the platform to Ethereum (ETH). The Applied Blockchain company, which received a financial grant from the Algorand Foundation, is actively engaged in this development.Plus, it recently became known that the fund itself changed its CEO. Stacy Warden, former JPMorgan executive, joined the company.
The financial expert promised that they would use their many years of experience in the economic field and help develop the infrastructure of a blockchain startup.
the creators of the Algorand blockchain told about the latest update of the network. They said that now their product is not only compatible with other key crypto projects, but decentralized applications have also become integrated with smartphones, smart watches and other low-power gadgets. Third-party developers have been able to create improved cross-chain software.