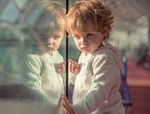 Do not fly alone, do not tweet alone, do not clap alone, create a team that carries your goals to new horizons, waive your powers to them, raise the ceiling in front of them, bring out the genie inside them, reward them and highlight their achievements, because the great team will carry you to great places.
The fifth commandment of His Highness Sheikh Mohammed bin Rashid Al Maktoum, Vice President and Prime Minister of the UAE and Ruler of Dubai, may God protect him, deals with the sound foundations for building a productive and effective team, and focuses on the importance of teamwork and its preference over individual work. It also reviews a number of basic stages that each newly formed work team goes through, leading to the stage of stability and real production.
There is a greater need to involve employees in work teams within different entities, as teams are more successful if teams are selected voluntarily, and according to the capabilities of an individual or team.
Each leader needs to form a team with diverse competencies and experiences that help him achieve success, excellence and innovation, and enable him to see greater and far horizons. The importance of building highly efficient work teams is clear based on three axes:
The first axis is the basics of team formation, and includes proportional work team size with project size, assigning the team a clear task, and selecting team members based on personal commitment and unity of purpose.
The second axis has four stages that each team goes through. The first stage is called "formation," the second is called "brainstorming," the third is "compatibility," and the last stage is "performance," in which individuals adhere to the plan's standards and team values.
The third axis is the characteristics of a successful work team, in which the performance of the team and the clarity of the roles and responsibilities expected of each team member appear, a team with integrated experiences and skills, a team that works within realistic goals, and the presence of a spirit of creativity and diversity in work methods.
O leader, you are responsible for the formation of your team, and your success is the success of your choices. Be fair and make sure to distribute work to all team members, and make sure that your team members are appreciated.