My Experience Working As A Tech Support For Two Companies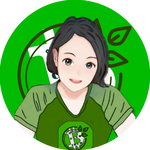 If there's one thing my brother told me about freelancing, keep applying for jobs even if you have less experience in any of these. As he said, skills can be learned for those willing to learn, and when things go tough, there's YouTube available 24/7.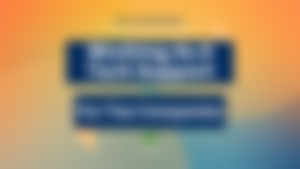 So when he asked me to help him manage his two existing clients and one coming next week as a Tech Support, I finally reconsidered it even though I have yet to experience it. Actually, he has been asking me to work for him. I was initially reluctant due to having zero experience in this field, and I also didn't want to jeopardize his job because of me. However, with the recent problem I had, which I don't want to be reminded of, I decided to give it a try. Besides, the pay is good, and my brother will assist me. Moreover, I need a diversion to forget how crypto broke my heart as my ex did to me. Char.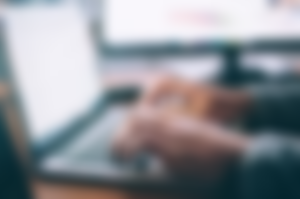 Today, I want to share my experience working as a Tech Support for two companies. There's nothing special, but I'm in the mood to flex, anyway.
Since I'm only a subcontractor, I prefer not to name the companies I worked for. However, I will call them based on where these companies are based. I will also briefly describe each role so you can understand what I do.
The job that I tried first was the Ukrainian-based company. The task is to ensure the agents will get the assistance they need when problems occur, whether internal or external.
Unlike the next one I will mention, which is a US-based company, this one is more relaxed. It has more idle time than work time. Most of the time, when you offer an agent to remote their desktop, they would refuse as it only means no pay during this time.
However, it can become busy when agents encounter many errors during their calls. At this point, they have no choice but to ask for tech support's help; otherwise, they won't be able to make calls, which also means they won't be able to reach their quota.
The first time I worked for this was some training. Initially, it was assigned to my brother's former student/subcontractor. However, he had an accident and had to return to Cebu until further notice. I then offered myself to do it since I badly needed more income.
Today's my first official work, which I started at 8 am, after I worked on the other client, and ends at 6 pm. This morning was smooth until my brother left me alone for over an hour. That was when the agents were asking for help due to constant errors they encountered. I tried to remote into their desktop, but somehow, I got panic and didn't know what to do next.

I called him on his phone, but he forgot to bring it. Luckily, I contacted him, and he managed to come here after more than an hour. After he resolved their issues, another agent had a problem, and my brother assisted me with what to do. After that, I made my notes to make it easier for me to understand them.
The second is a US-based company that pays better but is more complex than the previous one. Unlike the Ukrainian-based company, the US-based one has calls to handle. Although I don't take them myself, it has many tools and buttons to open.
It has a lot of idle time too. In fact, my brother usually sleeps and only wakes up when we receive a new ticket. Although he has trained me on a few easy tasks I could handle myself, I would still wake him up to ensure I won't mess up. So far, he has taught me how to reset a password, create a domain, set up a new email, and extend email storage. Since I only started working on November 28, I still have much to learn.
My brother let me make the ticket request for this job, and he would check on my work before I submitted it. So far, after two nights of working, I got to familiarize the tools and what to do next. Hopefully, I will be able to master this and get to work with less supervision.
We all get excited when it comes to salary. Who doesn't? After all, that is why we work hard to earn better. I won't disclose how much he will pay me, but it will greatly help me. According to my brother, he will also increase my rate once he starts working for his third client next week. I'm excited to earn extra, not for myself, but for my mom.
Although I don't handle calls, I need to familiarize everything so that when I need to remote an agent or handle a ticket request, I can rely on him only sometimes. Starting tonight, busy or not, I will also navigate everything repeatedly until I don't have to pause for a few seconds to find a specific icon.

I am happy that this job gives me a new reason to be satisfied. Yes, being a tech support is not easy, but since I only do the easy parts, I can survive this. I hope my brother won't lose his temper because there will be times when I can't catch up with his instructions. He is sometimes too demanding, but I understand that I must take these jobs seriously.
So yeah, I have a new reason to be jolly. Lol. I will keep you posted in the next few days. Wish me luck with my new endeavor.
---
Feel free to follow me on:
noise.app | noise.cash | Publish0x | Hive | Torum | Twitter
---