I was preparing for my niece's dialogue for her performance task in English. It was about Personal Pronoun. The concept was to show a photo or photos and then describe it using personal pronouns. She actually wrote something by herself, but my sister was not happy about it. I had to maneuver, so she could finally go to bed.
So what I did was I looked for photos of my niece's family on Facebook. I grabbed two photos and another from the gallery. The first photo was his papa; then the next one is my niece, her mom (who is my sister), and my nephew. The last one is her baby brother.
If you have noticed, we were using three different photos for one family. That is because they are a broken family. I know it's sad, and it makes me sadder knowing that my niece is the most affected one here.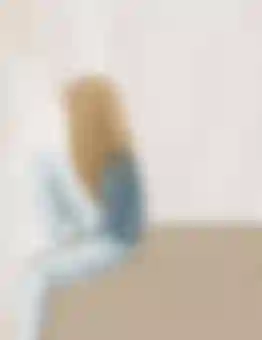 Here's a brief story, so you can at least picture out the whole thing.
She never saw her papa since she was 1-year-old. She was only a baby when she had a father-figure in her life. Now, she's 9.

Her mama and papa were already struggling in their marriage life way back before she was born. Her father was cheating on my sister since dating days. But since my sister was the one who kept chasing him, they ended up together. 

To make the boring story short, her papa has been an OFW in Dubai for weeks after her 1st birthday. He never came back since then. Meanwhile, her mother is busy working in Cebu and dating some other guy for the 2nd time. 

Ever since she noticed that her family is different from others, she would talk to me and cry. She's complaining about not having a complete family. For not having a father-and-mother figure in her life. Every time she cries, it would break my heart into million pieces that even writing this makes me cry. 

She was really affected that I told her a couple of years ago that I could be her father since my mother is like her own mom. She even requested me to cut my hair short, and that is why I always have short hair.
So after I finished the descriptions for her photos, I gave them for her to memorize. She was joking around while reading a few sentences but changed her mood after the end part. In the last part, I wrote something that made her teary-eyed.
"I hope one day, we will become one big happy family."
She then said that this was so impossible to happen. That there will never be one big happy family for them. She blamed her mom for having a new boyfriend. Somehow, she also blamed me for not accepting the guy's love for me.
The guy, her mom's new boyfriend, was actually my suitor. But I said no because I don't love him. Besides, he is also 6-7 years old younger than me, and that's something a turn off. She said that if only I accepted his love, her mama wouldn't be busy by now with the guy.
Sadly, her mom and the boyfriend are staying together in Cebu. This means more reasons for her mom to ignore them. She barely calls. When it does, it's either because my niece would messaged her on Facebook and telling her stuff she doesn't want to hear.
Anyway, she was about to cry upon trying to memorize the paragraph, but I diverted the topic so she would forget everything. But then again, she had to recite it while recording her with my phone. Since I couldn't stare at her eyes, I had to call for a backup, which is my other sister, to video her instead.
I couldn't bear seeing her sad eyes or hearing her sad voice. I suddenly felt guilty for putting that line on the description. I could have prevented this night if only I didn't add that one.
By the way, she and her father have been in contact since 2019. And since she's not happy with her mama, she even asked her papa to take her with him when she's old enough.
The end.
---