The DeFi trend in recent months has grown quite significantly, this is due to several factors, one of which is that people are increasingly aware of the advantages of adopting crypto and decentralized financial services which they cannot get on traditional banking platforms. With the DeFi platform, users can earn a passive income more easily, swap their tokens, make trades, and do many other things. So in recent times, the DeFi sector has grown quite significantly.
Seeing the development of the DeFi sector makes us realize that this is an innovation that deserves appreciation. And because of this, Udego Finance was launched to become the platform that will redefine DeFi which was launched on BSC. Udego Finance is a DeFi platform that will provide various decentralized financial services needed by crypto users such as swaps, farms, stakes, etc. With these various features provided, crypto users will easily fulfill their various crypto needs.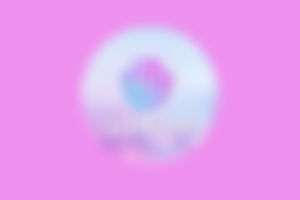 ---
On the DeFi platform, crypto users can get access to a platform with decentralized financial services which allows them to swap, staking, farming, etc. more easily and securely than traditional exchange platforms. Users only need to connect their wallets and they can immediately start using the various features provided. And because of this DeFi is considered an innovative protocol in today's crypto world. And this is what Udego Finance has to offer, a platform that will provide global crypto users with various DeFi features. Later users can easily access various features they need, such as feature swaps or staking. With these features, crypto users can exchange or maximize their income more easily and also more secure than ordinary exchange platforms.
Udego Finance is an open-source, permissionless, and transparent platform for users globally. Users do not need to worry about their security or privacy because Udego Finance will not rely on institutions such as banks or others, so users can carry out various activities without any intervention from any party.

---
Udego Finance is a platform that will redefine DeFi which was launched on BSC. With the features offered by Udego Finance, it enables users to swap more easily, securely, and with lower fees than other chains such as ETH. So that users are expected to be able to make exchanges without worrying about their fees or security. But that's not all, there are several other features of Udego Finance:
Liquidity: with the participation of users, Udego Finance will have high liquidity which will facilitate the exchange of users more quickly and always available.

Farming: users can participate in farming programs to get rewards in the form of crypto. Later the rewards that will be obtained by users will be following the number of their participation.

Staking: and also users can stake their tokens to get additional rewards. This staking program will be launched with attractive yields for all users.

Audited: it is planned that Udego Finance will be audited by industry professionals like CertiK to ensure that the services offered by Udego Finance are truly secure and do not harm users.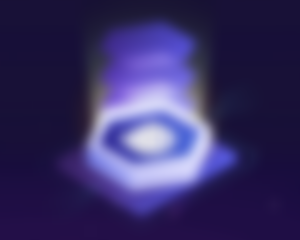 ---
The Udego Finance platform allows users to get native tokens from Udego Finance launched under the name UDE. UDE token is a native token that was launched to become a utility token that functions for various things such as payments, staking, rewards, etc. Users can use this token either on the platform or off the platform easily without any problems. This is a native token from Udego Finance which in the future will support the development and operation of the platform.

---
On the DeFi platform, users can access various features that will benefit them such as swaps, stakes, etc. The presence of the DeFi platform makes crypto trading easier and more secure, and also makes it easy for users to maximize their income with the various features available. And Udego Finance is here as a platform that will redefine DeFi. By launching on BSC, Udego Finance will become an open-source, permissionless, and transparent DeFi platform available to everyone who wants to swap, staking, farming, etc. Udego Finance aims to be a DeFi platform that is secure and available to crypto users globally.

---
WEB: https://udego.finance/
TWITTER: https://twitter.com/UdegoFinance
Whitepaper: https://udegofinance.gitbook.io/udego-finance/