---
Blockchain technology has developed quite significantly in recent times. Especially since cryptocurrencies have successfully penetrated various industries globally, which is increasingly increasing the use cases of cryptocurrencies and blockchain technology. Due to the increasing variety of blockchain technology, developers are starting to develop cross-chain technology which will bridge various blockchain technologies, allowing one blockchain to communicate with another. This makes it easier for crypto users to transact quickly between chains.
Cross-chain is considered as a technology that will support interoperability between two independent blockchains and its use in the future will be even more massive. Seeing this makes Lithosphere want to provide users with decentralized cross-chain, censorship-resistant applications powered by AI and deep learning. The solutions offered by Lithosphere make it possible to build an innovative and modern ecosystem, which supports NFT protocols, DeFi, and many others.
---
Cross-chain is a blockchain technology that allows blockchain technology to communicate with each other, for example, chain A communicating with chain B. With a solution like this, it is possible to overcome the limitations of a single blockchain, allowing crypto users to be able to transact with more than one blockchain. chains. And Lithosphere is a cross-chain technology developed by Kaj Labs and aims to create intelligent smart contracts for the digital economy. Developed by an experienced and professional team, Lithosphere offers users a cross-chain that is perfect for decentralized finance and non-fungible tokens, enabling multiple chains to communicate with each other more quickly and efficiently.
The lithosphere is the world's first advanced blockchain interoperability platform powered by Artificial Intelligence in combination with Deep Neural Networks, creating intelligent smart contracts for blockchain eco-systems in general that can bridge all kinds of values, from tokens to centralized and decentralized organizations.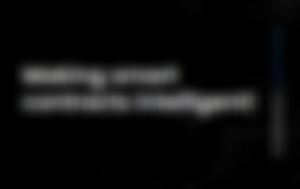 ---
The lithosphere is a cross-chain that was developed to become a chain technology that is ready to be implemented in the digital economy in the future. With Lithosphere, interoperability between chains can be improved through a decentralized custodian model. Lithosphere will be a central hub that will not only bridge 2 networks, but also a more diverse network. But that's not all, there are several other features of Lithosphere:
Next-gen Blockchain for NFTs: Designed with state-of-the-art technology, Lithosphere is perfect for being a scalable, decentralized, cross-chain network for protocol NFTs.

Time-Lock Feature: With the unique Time-Lock feature, it allows users to extract time-value out of their digital assets.

Security: Security is the main thing, therefore Lithosphere is designed with high security, which makes it easy for users to manage and control private keys with MDKM technology.

Scalability: Scalability is a problem that is often experienced by most chains today. Adopting the PoS mechanism, allows Lithosphere to have higher scalability compared to conventional chains.

Digital Assets: Make it easy for users to create, manage and lend their own digital assets & NFT's with Lithosphere's LEP100 protocol.

Cross-chain gaming assets: GameFi is the current trend, and to address this trend, Lithosphere provides a feature that allows users to create game assets that last forever.

Governance: Since it is a decentralized platform, it allows users to participate in the governance of the platform by becoming token holders.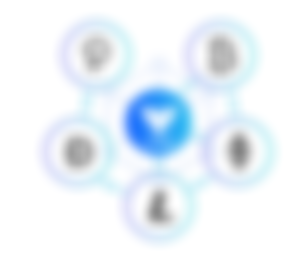 ---
Litho is a native token launched by Lithosphere which will serve as a governance and utility token. For now, Lithosphere is launching its token on BSC which offers faster transactions and lower fees compared to other chain technologies. Later, Litho will be used for various purposes on the platform, such as security deposits, staking to get passive income, or as ordinary currency. Litho tokens are planned to be distributed through a token sale program, if users are interested in buying Litho tokens they can participate in this program.

---
The Lithosphere project was developed in Q3 2021, here the team started to conceptualize networking, team recruitment, whitepaper launch, and partnerships. Then in Q4 2021, the team will conduct an NFT DEX Testnet, introduce a new token standard, introduce governance in the Lithosphere network, and conduct a token pre-sale. Then in Q1 2022, the team will launch Jot NFT, cross-chain wallet, and team expansion. Then in Q2 2022, the team will launch the Jot Art NFT marketplace, implement DNNs, build a Litho network testnet, and conduct a public token sale. And finally, in Q3 2022, the team will implement DNNs in Thanos Wallet, private sale, decentralized community development, release Jot Art SDK, launch SDK and mobile games on JOT NFT Platform, and LUSD algorithmic stablecoin.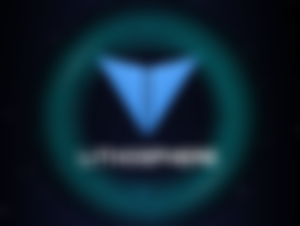 ---
Cross-chain is a technology that was developed to be able to make blockchain technology to be able to communicate with others. With this technology, it is possible for chain A users to be able to transact with chain B more quickly and efficiently. In the future, cross-chain will be more widely used, along with increasing the number of chains in the market. And Lithosphere is launched as a decentralized next-generation cross-chain that will be implemented in the digital economy going forward. The solution offered by Lithosphere is cross-chain technology that can be a bridge for various things in the digital economy era, such as connecting all kinds of values or connecting diverse communities and tokens. Lithosphere provides various products such as DEX, wallet, launchpad, etc. It is hoped that these features, can answer the various needs of users across chain networks.

---
WEB: https://lithosphere.network/
TWITTER: https://twitter.com/SuperLitho
YOUTUBE: https://www.youtube.com/user/kajlabs