---
As we know hedge funds are professionals who manage public funds for high returns. Usually, hedge fund firms will invest in several instruments with their strategy and experience. Hedge fund firms can manage public funds and turn them into active returns, or alpha, for their investors. In this way, both parties will benefit from each other, both between hedge fund firms and investors, because investors don't need to worry about strategy or anything else.
But what happens when hedge fund firms meet crypto? these are Ferox Advisors, a hedge fund platform, and DeFi, which manages derivatives accounts and external clients and aims to provide investors with maximum return with low risk. What Ferox Advisors do is managing derivatives account for proprietary trading and external clients with strategies and experiences to achieve high returns for investors.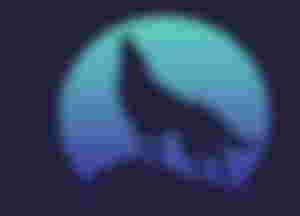 ---
Ferox Advisors is a professional trading advisor company with experience in managing derivatives accounts for proprietary trading and external clients to achieve high returns with minimal risk. Ferox Advisors is not just an ordinary hedge fund firm, but it is a firm that combines a hedge fund and DeFi, which makes Ferox Advisors a reliable and profitable DeFi Hedge Fund for all participants.
Ferox Advisors is a trading advisor company operating and registered in the RAK free trade zone near Dubai with trading offices in Istanbul. This platform was built by professionals and experts in their fields who understand automated and cryptocurrency trading. The Ferox Advisors team tries and refines the various strategies that have been gained over the years to achieve the maximum return on investment. Users don't need to bother thinking about strategies or anything else, because Ferox Advisors will handle all of that and promise to give users the highest rates of return on their private capital.

---
This allows for cooperation between users and hedge fund firm Ferox Advisors in managing derivatives accounts. This also includes cooperation in managed accounts on Crypto Currencies. This cooperative step, allows Ferox Advisors and users to benefit from each other. The following are cooperative steps that can be achieved:
Managed Accounts: If users are interested, they can directly contact Ferox Advisors for cooperation in creating structured managed accounts, trading derivatives, or cryptocurrencies. Here, users will not be charged a management fee, but a profit-sharing system above the high watermark.

Private Enterprise: If users wish to become private equity partners of Ferox Advisors, they can directly contact Ferox Advisors. In the future, these private shareholders will be able to participate in various activities of Ferox Advisors.

---
As previously explained, Ferox Advisors is a DeFi Hedge Fund, so in general Ferox, Advisors has a native token called FRX token. This is TRON token-based TRC20 which will be used on platforms or third parties. With the presence of this FRX token, it delivers a decentralized token hedge fund with alpha hedge fund generation capabilities and the advantages of the DeFi ecosystem.
---
Hedge fund firms are a group of professionals who invest public funds in several investment instruments with various strategies to achieve high returns. By cooperating with hedge fund firms, people can get profit without having to bother thinking about various strategies in investing or trading to achieve high profits. And Ferox Advisors is one of the hedge fund firms that offer investors high returns on their private capital. Ferox Advisors is not just an ordinary hedge fund, it is the DeFi Hedge Fund, which combines DeFi's ecosystem and hedge fund capabilities to provide multiple benefits to users.

WEB: https://www.feroxadvisors.com/
TWITTER: https://twitter.com/FeroxAdvisors